This is a series of blog entries from SkySurf.Travel's first travel hiree, Romanna.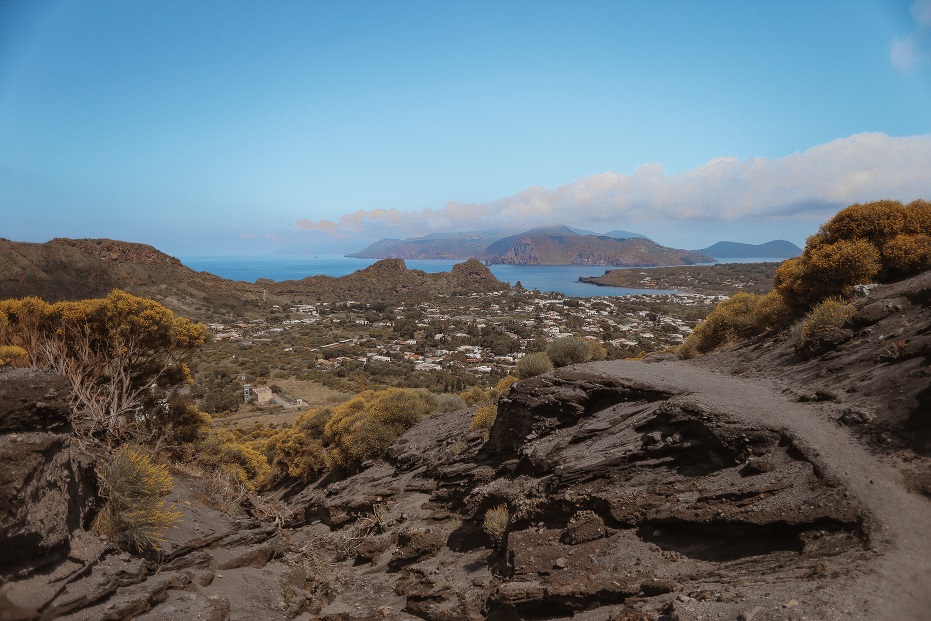 An active volcano, lemons, and mafia – what are your associations with Sicily?
Romanna's second SkySurf.Travel destination, Sicily, is the largest island of Italy and the Mediterranean. A land with an incredible history, African winds, citrus orchards, absence of rules, and incredible natural phenomena.
Ancient Greek myths were born right here! Being on the island, it seems, you begin to believe in them. When one of the giants rebelled against the gods of Olympus, Athena threw him into the sea and crushed him down with a triangular stone. When observing lava erupting from the volcano, the giant Enceladus is trying to escape, as so it's believed, and the smoke from the volcano mouth is his heavy breathing. This legend is how the ancient inhabitants of the island explained the eruption of Etna volcano.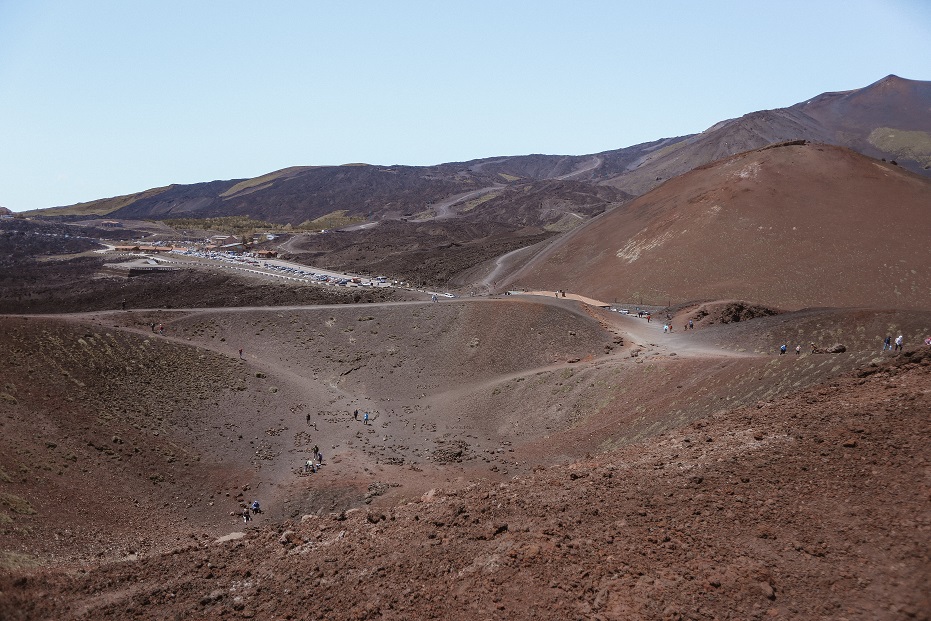 The same triangular stone from the myth explains the advent of the ancient name of Sicily – Trinacria. That is how Homer mentioned Sicily in Odyssey, and the word itself means "triangular." It was the ancient Greeks who created the myths about the gorgons that inhabited the island. Among them, the most terrible was Medusa Gorgon, a monster that took on a feminine appearance with snakes instead of hair. She lured men, and then those who gazed upon her face turned to stone. Medusa's head is the main symbol of Sicily now, and legend has it she protects the island from enemies with her eyes. In addition to the Gorgon head, there are three more legs on the emblem, which symbolize the shape of the island and the three final points – Cape Lilibéo in the west, Cape Peloro in the east and Cape Passero in the south. In those days, unique stories were created, explaining any natural phenomena fascinatingly.
Let's get back to real life. Sicily used to be a part of Great Greece, which was inhabited by Greeks, Romans, Byzantines, Muslims, Catalans, and Spaniards – imagine the mix of cultures, traditions, and customs.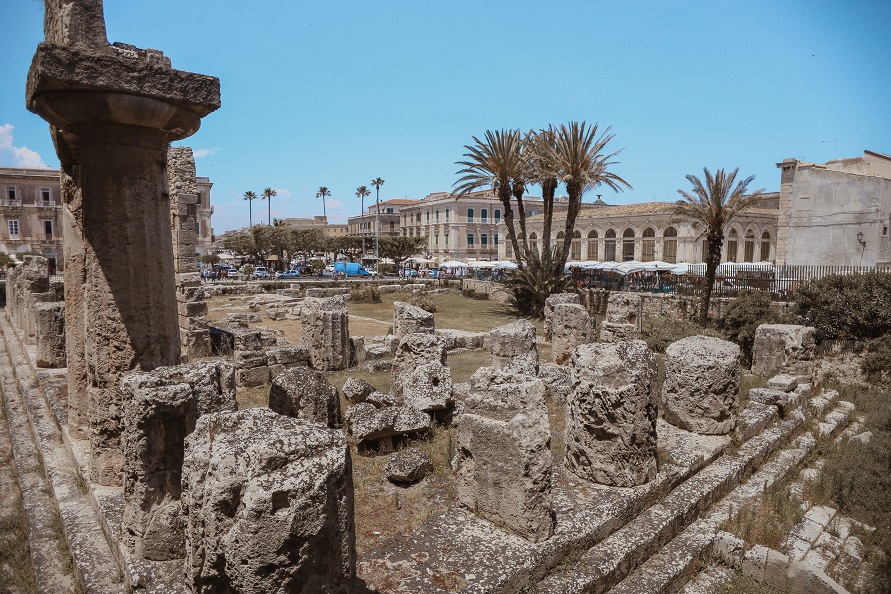 Today, it is a unique Italian region, which attracts with its culture, history, year-round sun and three seas – the Mediterranean, Tyrrhenian, and Ionian. There's about 1,000 km of coastline where anyone can find a suited place – cliffs, sandy and stone beaches. Unlike continental Italy, Sicily has many more sunny days, which is quite logical, since it lies in the Mediterranean, subtropical climate. There is a long and hot summer and a fast, very mild winter.
You can get to Sicily by sea or by air. There are three airports on the island, and many tourists come here every day. Let me remind you that I flew from Malta; the cost of the flight was $41. Getting around the island is pretty simple. In cities, there are buses and taxis, and for longer distances, you can ride the train or buses. It is essential to say the train routes are along the coast, so if you need to move inland, you should choose a bus – this will reduce the travel time. I flew to Catania and decided to explore the east coast, so I always traveled by train. The fare depends on the distance. The minimum price I paid was 2.5 euro – to get from the small town of Acireale, where I lived, to Catania.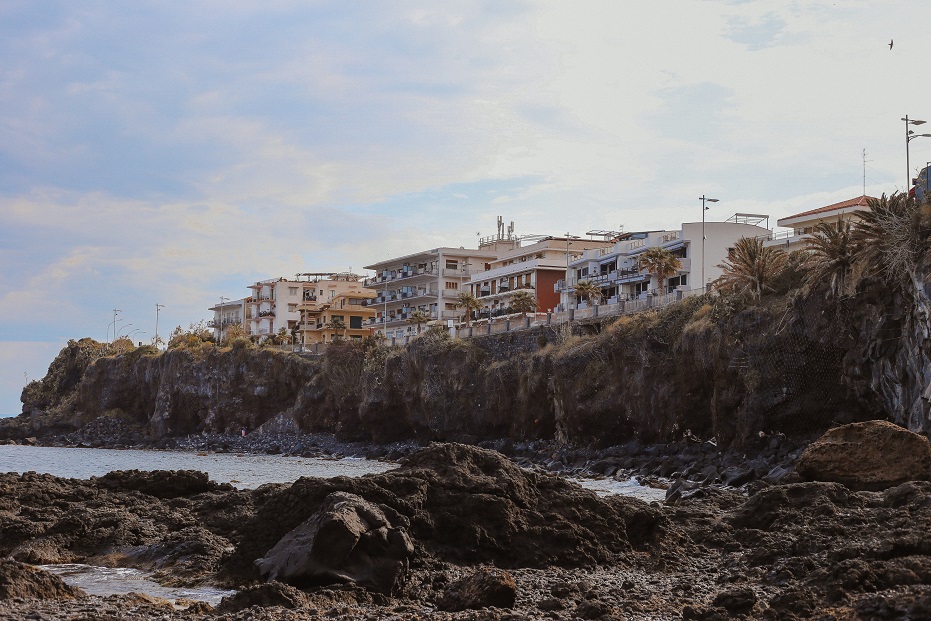 The most expensive trip cost 8.5 euro when I went to Milazzo. The road took about two hours, and I even needed to make a transfer in Messina. The actual travel cost can be viewed online on the railway company's website – www.trenitalia.com, they also have a handy mobile application where you can get acquainted with the routes, train schedules, ticket prices, and even purchase them. You can also buy tickets at the train stations just before departure. Do not forget to activate the ticket in a particular machine before you board the train!
When life gives you lemons – make limoncello! It is the main Sicilian principle. Locals enjoy life, never hurry, finish their work much earlier than the set time, and live in the moment.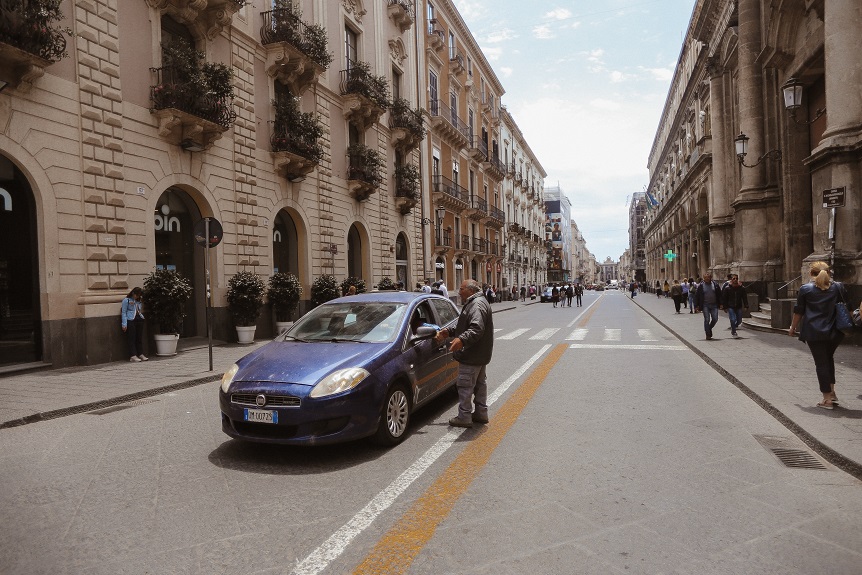 For example, it's quite reasonable to stop the car right in the middle of the road and talk to a friend. This stopping not only happens on empty roads but even during busy traffic! No wonder why they say – "if you can drive a car in Sicily, you can be a driver anywhere!" Pedestrian crossings are just a tourist trap. It's rare when cars stop at them. People cross the road where they want to, and it does not surprise anyone. It is ok when cars drive despite the red light! Often the streets have no place for pedestrians. All you have to do is walk along the side of the road and hope for the attentiveness of the drivers.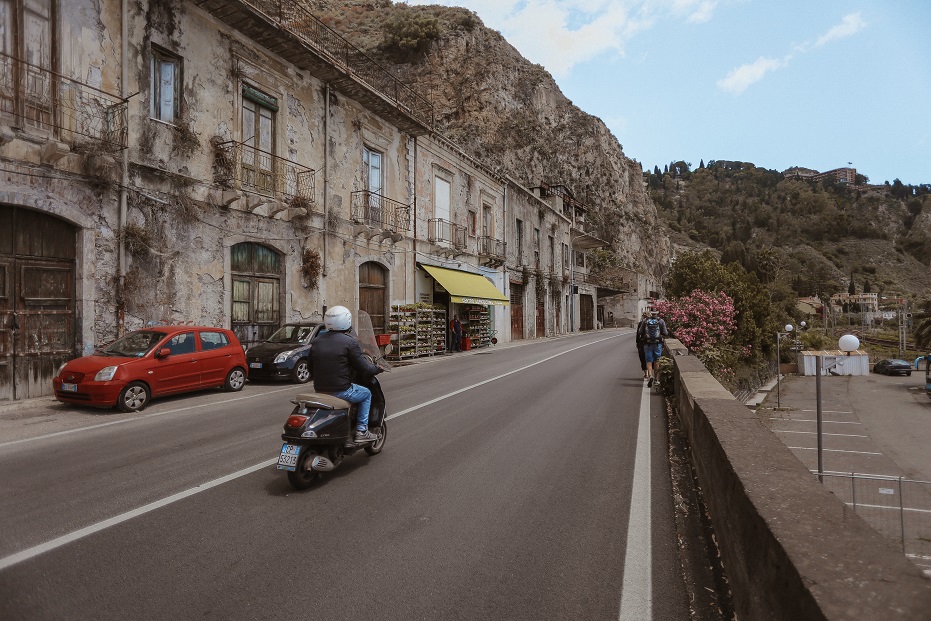 Nevertheless, I have never seen more dangerous situations. Somehow they get along in this chaos and look quite happy. With all this, people are insanely friendly. When asking for the way, do not be surprised if they will escort you so that you do not get lost. And when you go uphill, the cars stop one by one to offer you a ride to let you down.
Speaking about hospitality, I want to tell you about the place where I lived. After a successful experience at Couchsurfing in Malta, I decided to continue using the platform and confirmed my arrivals. So, in Sicily, I planned to stay at three different hosts. I started the search a month ahead, and by the time of my arrival, I have confirmed the first five nights in two different places. Moreover, I posted an open request to find a place to sleep for the last two days. To my surprise, having only one review, I received more than 20 offers from people who were ready to host me at their places in different cities. I planned to travel around the island, so I considered not only Catania. I tried to be careful, so I checked the pages of hosts and paid attention to information about them, and what kind of reviews they have. Despite this, life situations can be different, and plans may change. So my second host wrote to me the day before coming that he could not accept me. The first host saved me from panic, saying that I could stay at his place as much as I needed. He is a German soldier who works in Sicily. He lives in a spacious house, and therefore quite often hosts travelers. Because of the specifics of his work, we did not spend very much time together. He was very kind to me and even organized a fantastic experience, but that is another story 🙂
I can say for sure – Couchsurfing changes the perception of travel; it gives new acquaintances invaluable experiences, which is merely impossible to get in a hotel, or renting apartments.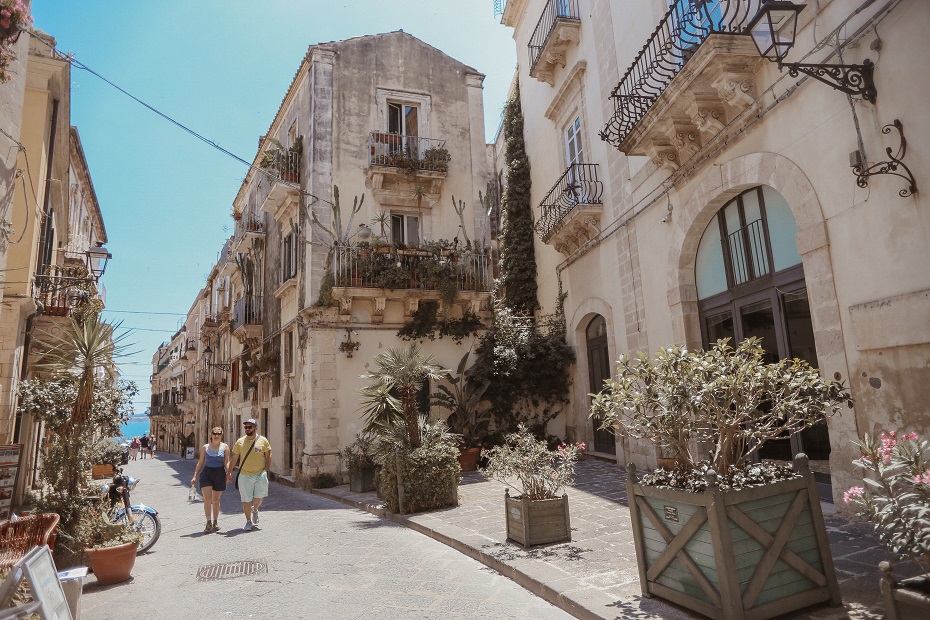 I'm looking forward to telling you more about my adventures along the east coast of Sicily.
Follow this SkySurf.Travel blog for upcoming new stories about my adventure!
Romanna
Previous post: Malta (part 3) – Things to Do in Malta
Next post: Sicily (Part 2) – Things to Do in Sicily – Romanna's SkySurf.Travel Adventure
Romanna's trip to eight cities (five islands) in Europe cost a total of $815 (flights only).  To build your own cheap multicity itinerary, visitSkySurf.Travel.
View more photos of Romanna's European SkySurf.Travel adventure on Instagram
To read more of Romanna's SkySurf.Travel adventure blogs, click here.