In about a week from today, Romanna, who was hired by SkySurf.Travel to travel to eight cities around the world will soon be traveling around Europe and posting her travel stories with photos and videos at this SkySurf.Travel blog and on social media. Make sure to follow SkySurf.Travel on Instagram, Facebook, and Twitter for the latest news and updates. For now, let's learn more about her upcoming trip destinations:
Romanna's journey starts May 21, 2019, from her hometown Kiev, Ukraine. She will spend about a week in each city to document her entire 2-month trip, and then return to her hometown on July 19th. All flights to 9 cities in Europe costed a total of $815, including baggage fees, using the SkySurf.Travel tool. Her first destination is:
1. Malta. Malta is an archipelago, one of the smallest countries in Europe, in the central Mediterranean between Sicily and the North African coast. It has beautiful beaches, like Comino's Blue Lagoon where people can take a swim in the aquamarine colored sea. Malta also has an equally beautiful island called Gozo, where people from Malta can ferry ride to. There's much to do, such as visit the panoramic view at Upper Barrakka Gardens, take a sightseeing boat ride to Three Cities of Cottonera, and play at Popeye Village, which was the film set of the 1980 musical "Popeye," just to name a few.
Romanna arrives in Malta May 21st and departs on the 28th. The total cost for this flight with baggage from Kiev is $131.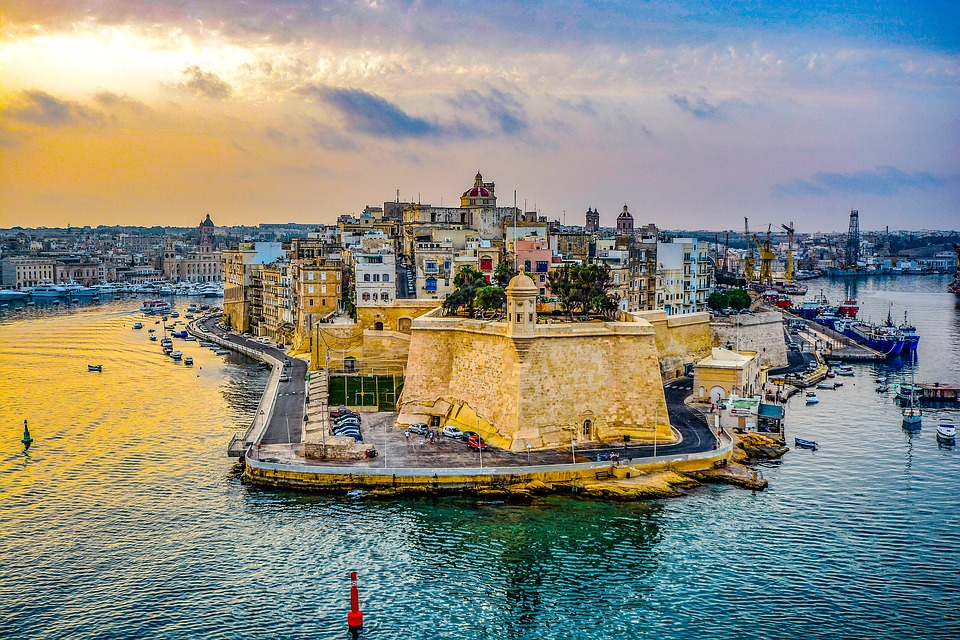 2. Catania, Sicily, Italy. Sicily is the largest Mediterranean island, just off the "toe" of Italy's "boot." It's known for its delicious fresh fish and seafood; Europe's most active volcano, Mount Etna; and where Homer's Odyssey was set. Sicily has endless stretches of beautiful wild beaches with crystal-clear waters, baroque palaces, and breathtaking views on top of hills and cliff-top villages.
Departure: June 5
Price for flight: $41 total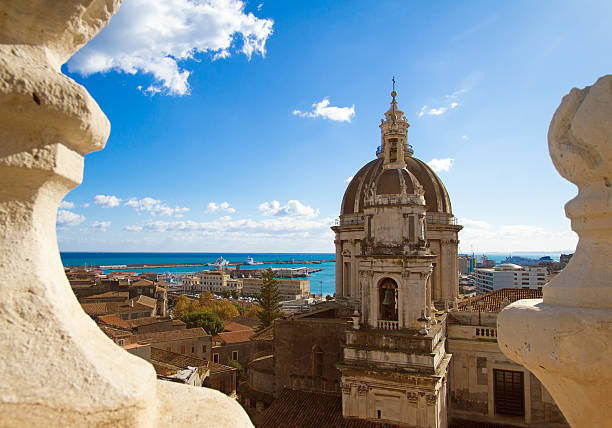 3. Lisbon, Portugal. Lisbon, Portugal's hilly coastal capital city, is one of the oldest cities in Western Europe. It was built on seven hills so there will be lots of uphill walking, but well worth it, as the top viewpoints, called "miradouros", have incredible panoramic views, such as to the castle, the dramatic Portuguese coastline, and to most of the city skyline. Lisbon is a stunning and charismatic city well worth the visit.
Departure: June 12
Price for flight: $94 total (indirect flight)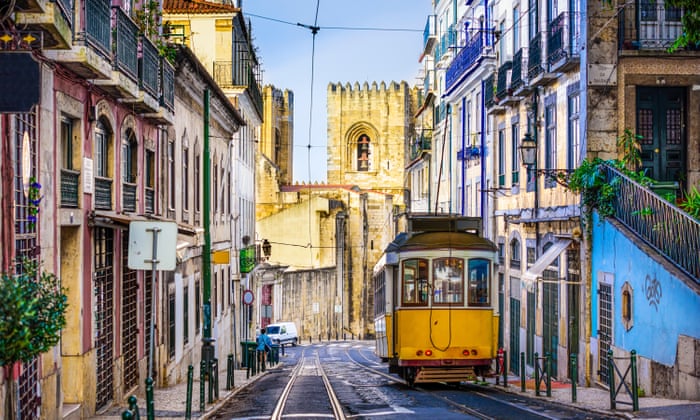 4. Ponta Delgada, Portugal. Ponta Delgada, on São Miguel, is the regional capital of the Azores archipelago, a string of nine islands in the Atlantic Ocean about 1,300 kilometers west of Portugal's mainland and about a two-hour flight from Lisbon. One of the great natural wonders of the Azores archipelago is the spectacular volcanic caldera (crater) lake of Lagoa das Sete Cidades. A stunning panorama can be viewed from Vista do Rei, named from King Carlos's visit in 1901, where the lake, consisting of two lagoons: The Green Lagoon and the Blue Lagoon, can be admired.
Departure: June 17
Price for flight: $83 total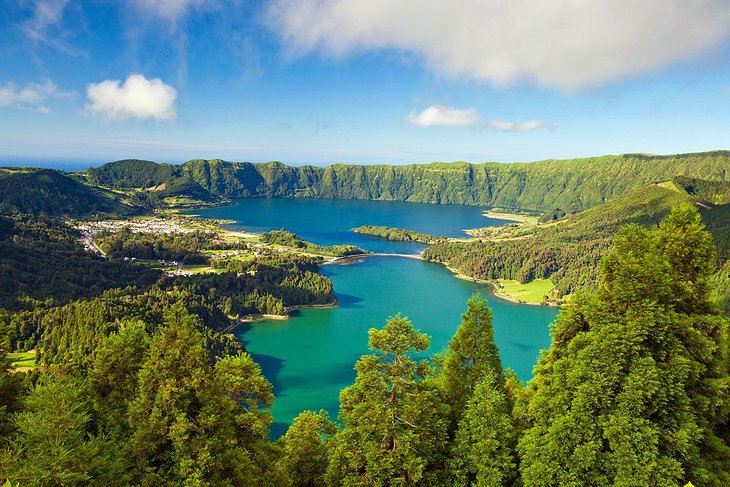 5. Funchal, Madeira Island, Portugal. Funchal, the vibrant capital of Madeira, is a sub-tropical island in the Atlantic Ocean around 960 kilometers southwest of Lisbon. There are plenty of things to do in Funchal, such as strolling along the gorgeous waterfront, smelling flowers and tasting fruits at Funchal market, and marveling at the views from Monte cable car. Funchal is a wondrous island city filled with tropical gardens, phenomenal views, and captivating street art.
Departure: June 25
Price for flight: $81 total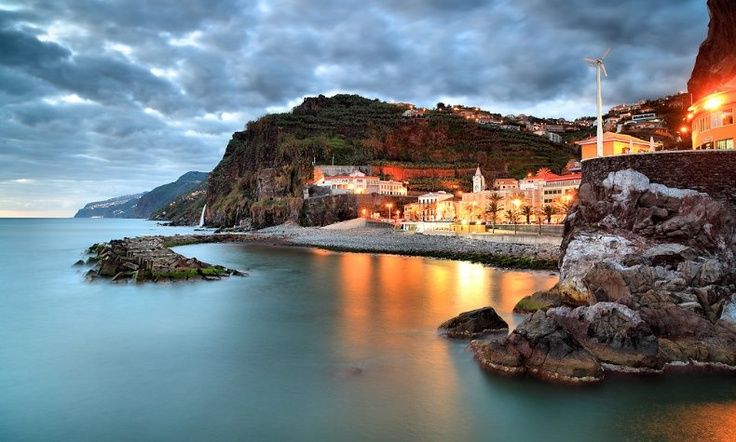 6. Barcelona, Spain. Barcelona, the cosmopolitan capital of Spain's Catalonia region, is well-known for its art and architecture. The fantastical Sagrada Familia church and other modernist landmarks designed by Antoni Gaudi marks the city. Barcelona will make you feel like you're living in a Dr. Seuss book. It's home to Futbol Club Barcelona and was home to artists Salvador Dali and Pablo Picasso. Barcelona is well worth the visit and you'll be very glad you did!
Departure: July 4
Price for flight: $109 total (indirect flight)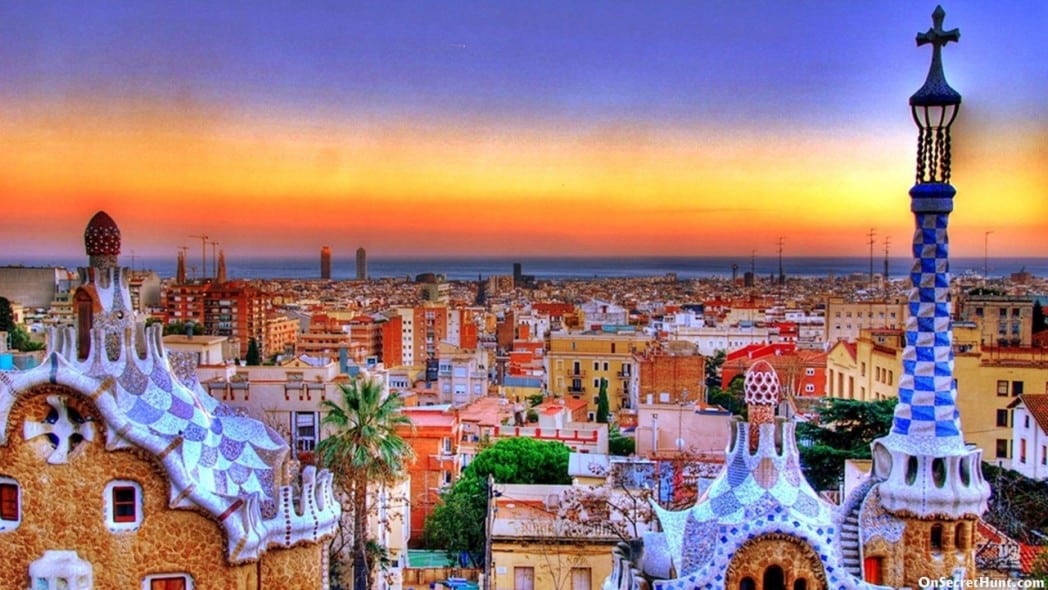 7. Santorini, Greece. Santorini is one of the Cyclades islands in the Aegean Sea. The whitewashed, cubiform houses of its 2 principal towns, Fira and Oia, cling to cliffs above an underwater caldera (crater). They overlook the sea, small islands to the west and beaches made up of black, red and white lava pebbles. Some exciting things to do in Santorini are visiting the unique beaches in the Greek Isles, and Kamari, formed by Santorini's volcanic history; exploring ancient ruins buried in ash (Ancient Akrotiri); and touring famous wine destinations. Santorini is considered a premier wine destination in Europe because the soil in which the wine grows in, which is partially composed of volcanic sediment, creates an interesting flavor difficult to find elsewhere.
Departure: July 12
Price for flight: $43 total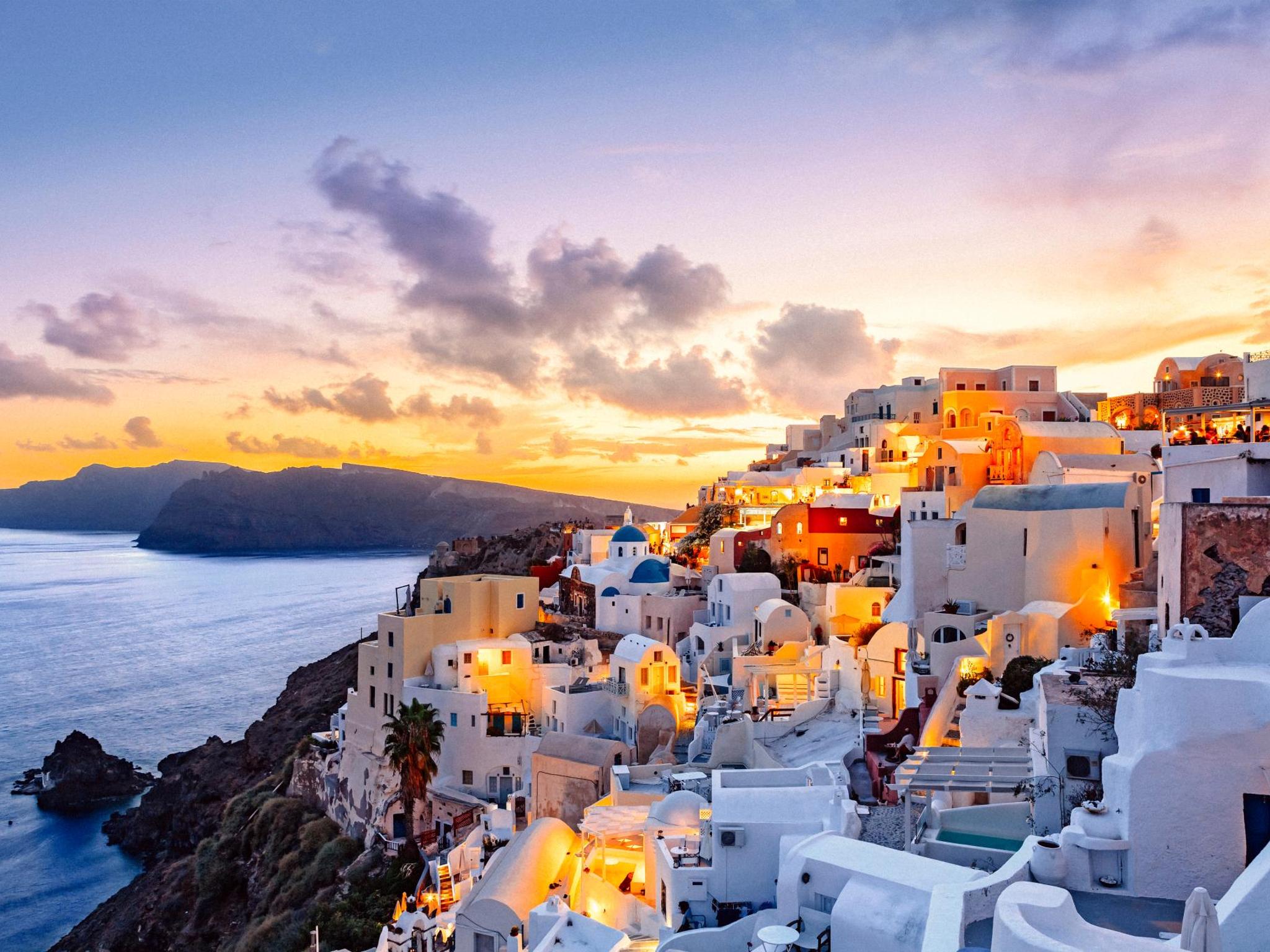 8. Athens, Greece
And last but not least, Athens, which was the heart of Ancient Greece. About 400km north is where the Olympian gods resided at Mount Olympus, which can be clearly described in the classic epic Homer's Iliad. The first ancient Olympic Games can be traced back to Olympia in 776 B.C. Some must-see sites in Athens are The Parthenon, The Temple of Poseidon at Sounion, and Herod Atticus Odeon. Athens has many monuments, memorials, and museums to visit with ancient artifacts and Greek art.
Departure: July 19 (Back to Kiev, Ukraine)
Price for flight: $120 total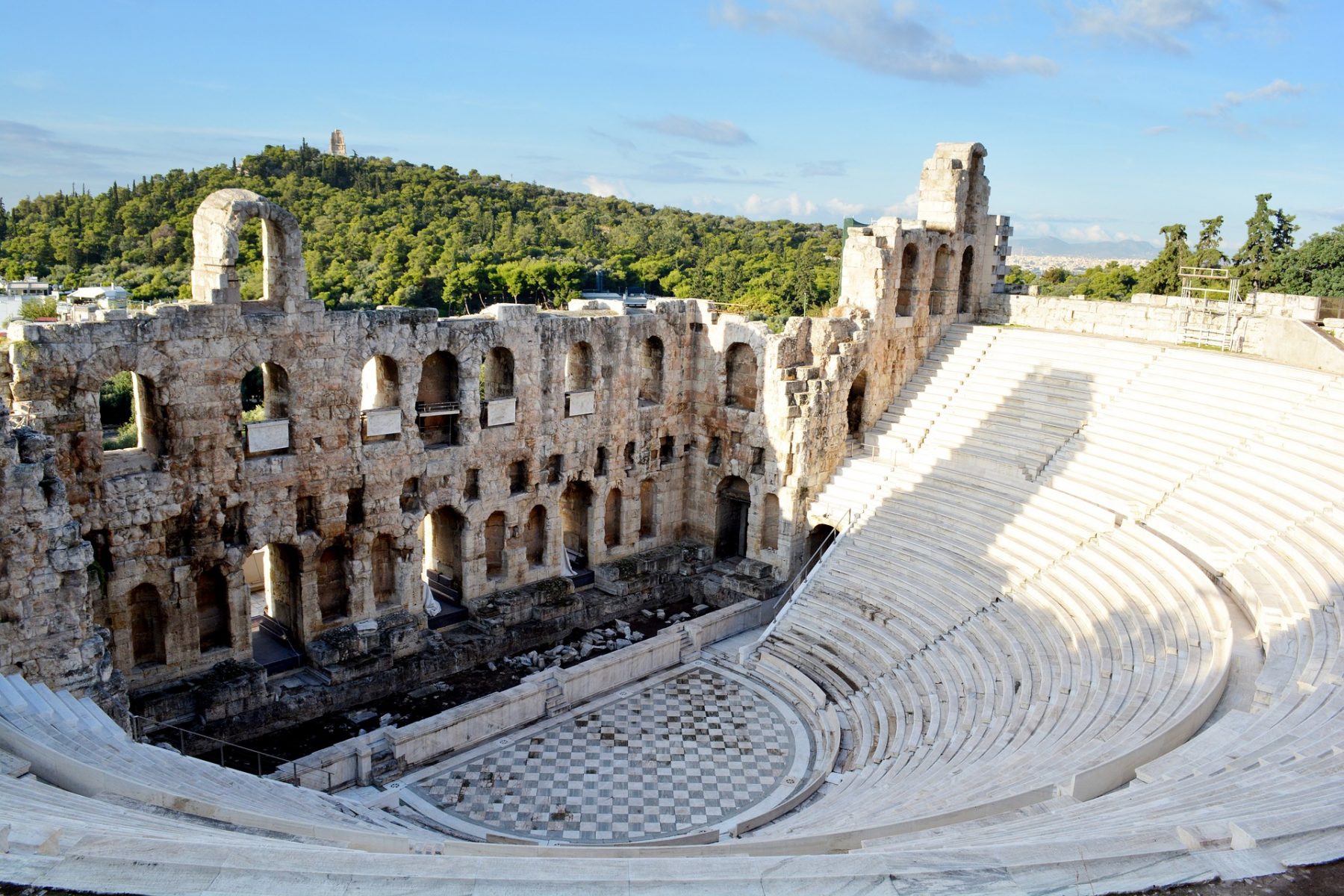 This amazing trip around Europe to eight cities (five islands) costed a total of $815 (including baggage fees). You too can build an incredible and super-cheap multi-city trip from anywhere around the world using the SkySurf.Travel tool.
Check back really soon for stories about Romanna's upcoming excellent adventure around Europe.
Previous Post: SkySurf.Travel Job Hiree, Romanna from Ukraine, Has Booked All Her Flights to Travel Europe!
Next Post: Welcome to Malta! – Romanna's first SkySurf.Travel blog entry
Bon, voyage! Safe travels!
SkySurf.Travel
https://skysurf.travel/