This is a series of blog entries from SkySurf.Travel's first travel hiree, Romanna.
Surprisingly, most of my friends did not even know about the existence of the Azores, and could not guess the location. Those who know about this fantastic archipelago, who at least once saw the photos, unanimity claim that this is a fabulous place!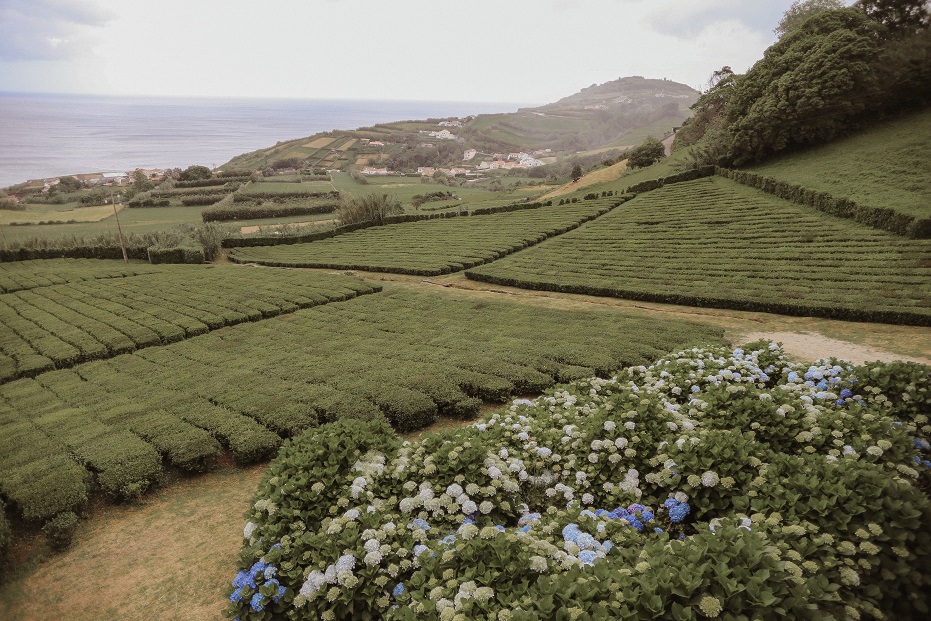 I first found out about the Azores a year ago. I saw a photo of hydrangeas growing along the road and fell in love with the view. In my town, only flower shops have hydrangeas; and here they grow like regular bushes along the road. Then I began to look for the location of the Azores and came across information about the island of Sao Miguel. I could not even dream that I would get here in a year!
Why you should choose the Azores
Located in the center of the Atlantic, between Europe and America, is the Azores archipelago of nine islands. For example, from the main island, the flight to Boston last only five hours!
Sao Miguel is called the Green Island. Not surprisingly, remembered for a lifetime are the views of the lush green plants. It is the largest of the Azores; its length is 75 kilometers, and the tire is 14 kilometers.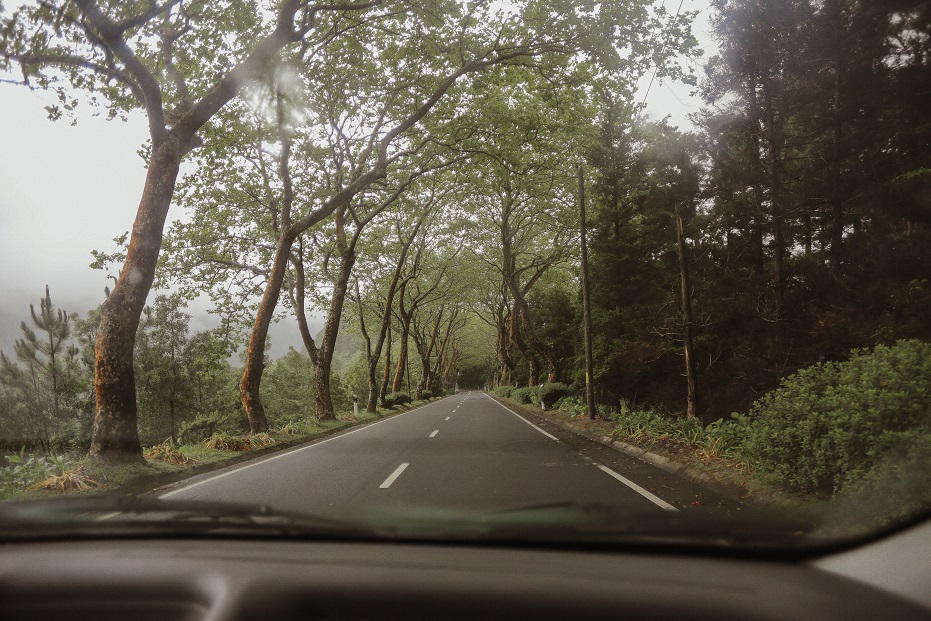 If you are interested in a beach holiday, this direction is hardly suitable for you. Of course, there are some beaches here, but the weather does not always dispose of it. In the winter the average temperature is 14 degrees and in the summer, 21! A very mild climate, but with character. Most of the time, clouds gather over the islands – they "cling" to the mountains. And you may not be surprised if the pouring rain will go on for five minutes, and then the sun will shine brightly for ten minutes; then everything will fog up, and it will rain again, and then the sun will return. Oh, to predict the weather on the Azores is not possible! Therefore, every day in a backpack, you need to have sunscreen, sunglasses, and a raincoat!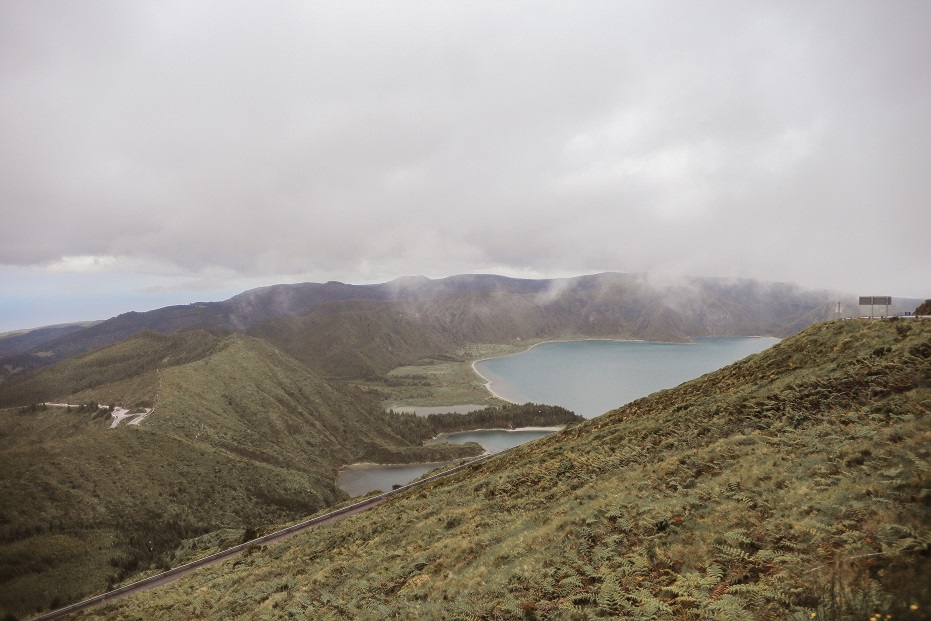 There are very few tourists on the island, so if you want to visit a non-banal direction, you will like it here! It is quiet and calm, and civilization has hardly touched wildlife.
How to get to the Azores
The easiest way to get to the Azores is by plane. Several airlines fly from Lisbon to Ponta Delgada, and it's easy to find a flight. Just two hours and you're on a fabulous Green Island! Also, in the warmer months, you can come here by ferry.
Transport
On the island, you can rent a car, use public transport, or touristic. And now more about each island:
In the capital city, Ponta Delgada, public transportation is well developed. There are four lines of minibus routes. For convenience, you can download the PDL application on your mobile phone to know the exact schedule. Please note – buses operate from 7.30 am to 7.30 pm and only on weekdays!
Also on the island of Sao Miguel, ten bus routes travel between cities.
Car rental
Traveling around the Azores by public transport is complicated; I was unprepared – rare shuttles, high cost, short hours of work, all this caused inconvenience. But when I decided to rent a car for at least a couple of days, I was amazed! For the smallest car with a manual transmission with full insurance, provided that I do not want to leave a deposit on the card of 1,500 euros, the cost was 120 euros per day! I was shocked – it's more expensive than renting a car in Iceland! Of course, if you book in advance and for a more extended period, the price will be lower. But in one of the companies I contacted, all the cars were booked for two months. If you want to travel in comfort, you need to take care of this in advance.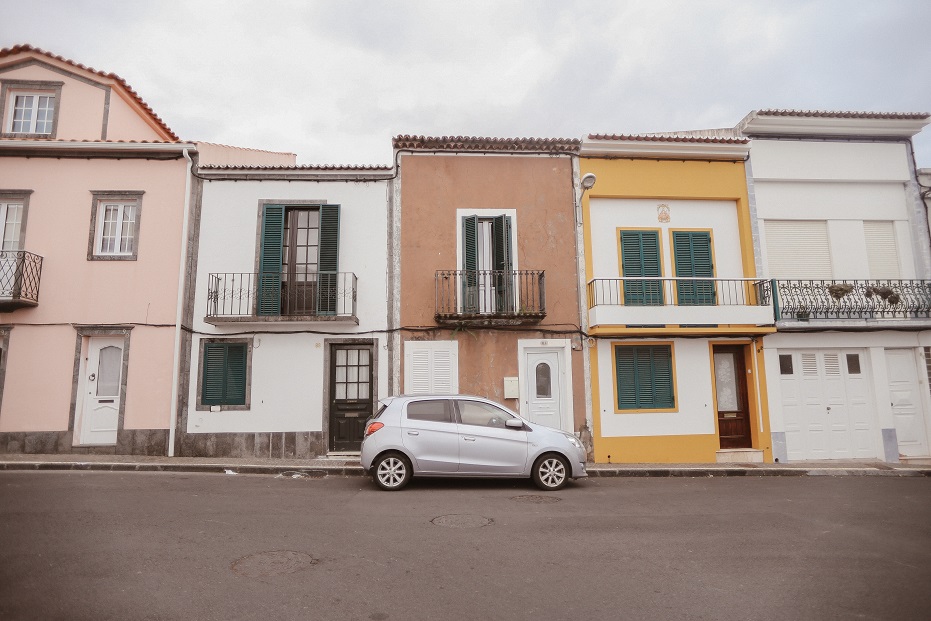 Tourist transport
In Ponta Delgada, many travel companies organize tours and provide transport. Prices are very different, most often high. Also, you can take advantage of the Portuguese tourist company Yellow Bus, which does hop on – hop off tours. The cost of a ticket for one day is 18 euros, for two days – 22 euros.
Where to live
Of course, there are many hotels and apartments on the island, and they are quite expensive. But my trip is budget, and therefore I will tell you about cheap accommodation on the island of Sao Miguel.
Hostels
The first day after arriving on the island, I had to spend a night at the hostel. On the Internet, I found the one closest to the airport and went there. I must say, I was struck by the appearance, not to compare with hostels in Lisbon! The cost of one night in the standard room – 22 euros.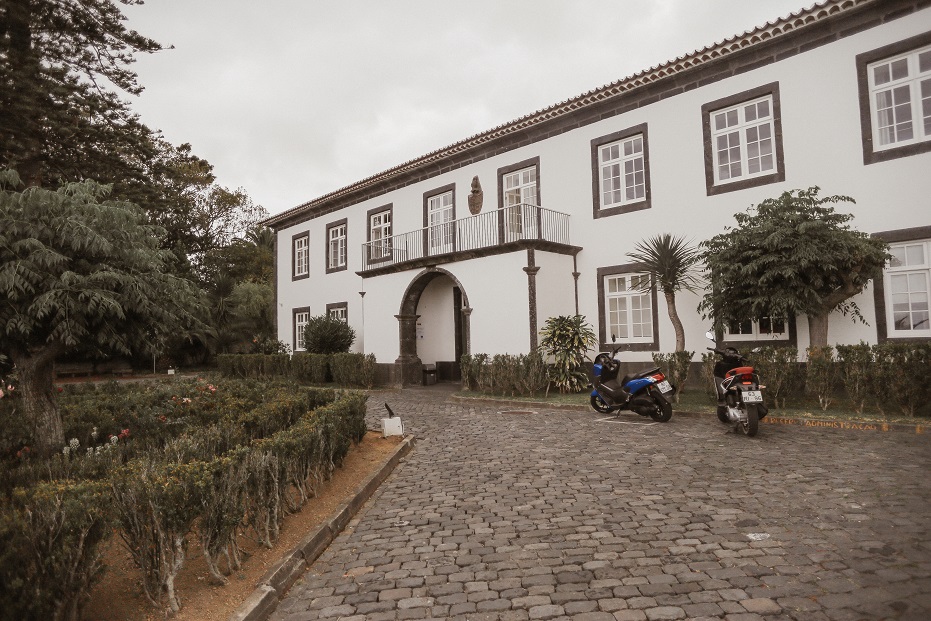 Couchsurfing
There are not many couchsurfers in the Azores, but I managed to find a few hosts with good reviews. One of them agreed to accept my friend and me for five days!
I think my Couchsurfing experience on this trip is very positive. Do you know how many scary stories I heard? However, every time I follow the rules and try to be attentive before writing a request. This time we had a separate room in the apartment of the local policeman. He was very kind to us, told us a lot about the Azores, and even drove us to several interesting places on weekends.
Want to learn more about the Green Island of the Azores archipelago? Stay tuned for blog updates!
– Romanna
Previous post: Lisbon: Places Where Young People Go, What They Eat, and Where to See the Best Sunset of Your Life
Next post: To See Everything in Two Days – the Fast Itinerary of the Azores
Romanna's trip to eight cities (five islands) in Europe cost a total of $815 (flights only).  To build your own cheap multicity itinerary, visit SkySurf.Travel.
View more photos of Romanna's European SkySurf.Travel adventure on Instagram
To read more of Romanna's SkySurf.Travel adventure blogs, click here.