This is a series of blog entries from SkySurf.Travel's first travel hiree, Romanna.
Most people consider their country to be the best at everything. But when the Portuguese say that their cuisine is the best in the world, you can only agree – it sounds too convincing. After spending a week in Lisbon, I made sure of this 100 percent!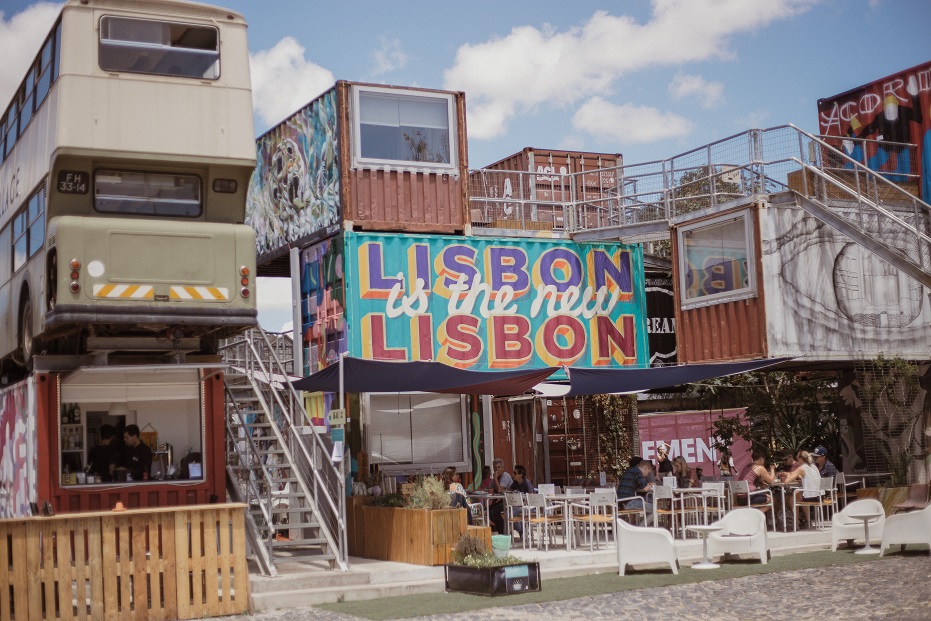 I think everyone here will find something to their liking. Places to eat are a dime a dozen here – cafes, restaurants, markets, street food, and pastry. I can't even imagine how the Portuguese manage to stay so slim when there is so much delicious food around!
Want to see and try everything at once? Go to the market on the Figueira square​​. It takes place once a month – last Friday, Saturday, and Sunday of the month. There is music, drinks, snacks, cheeses, sausages, and other different products from local producers.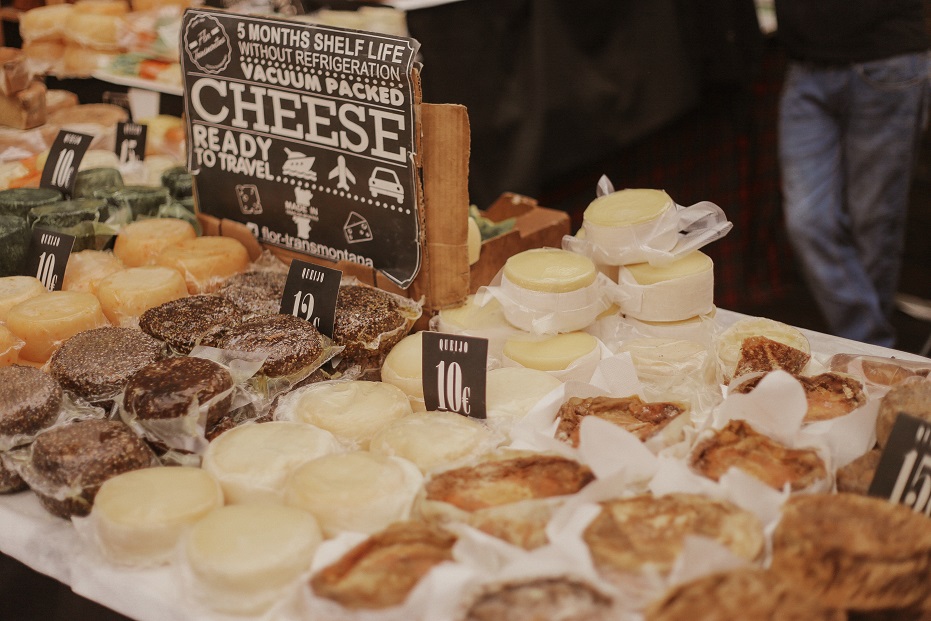 I advise you to try the sangria, which is prepared with Porto wine and sandwiches with soft cheese and Jamon.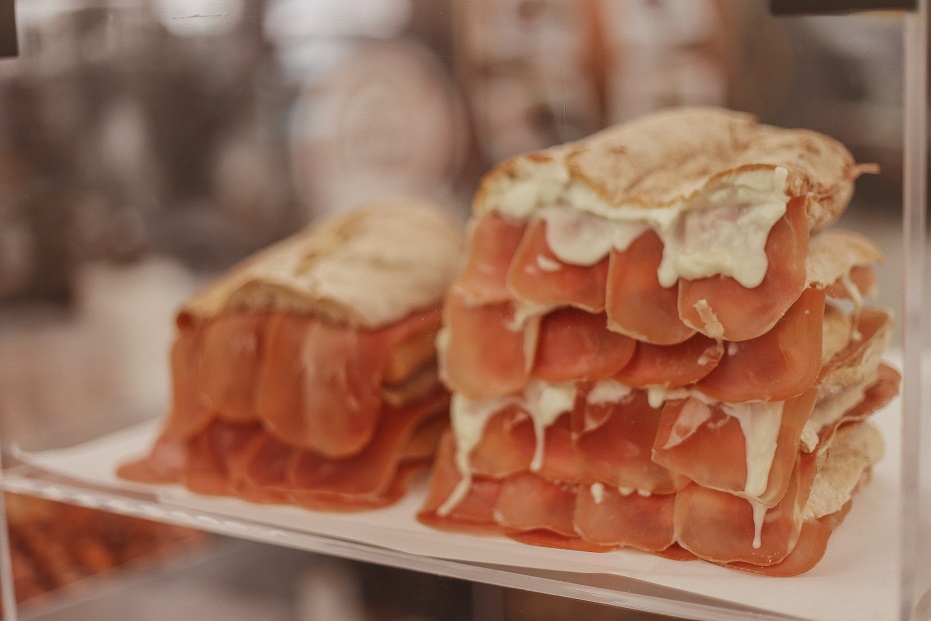 Another interesting, but more expensive place to eat – Time Out Market.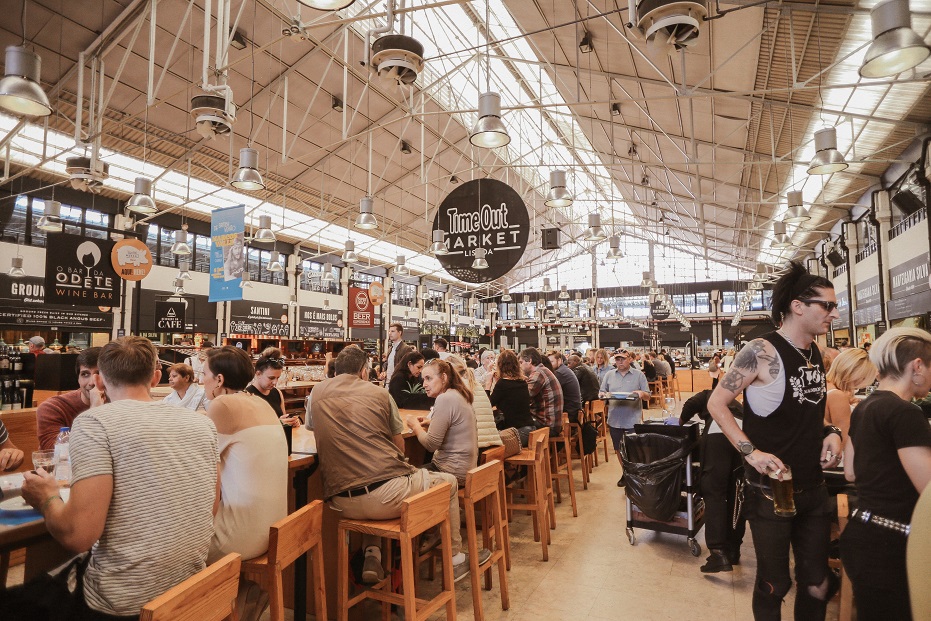 It appeared a few years ago at the location of the fish market. Now it is a popular place where hundreds of people, including locals, gather every day. There is a market zone with groceries and a separate area with restaurants. I came here a few times, and it was always crowded!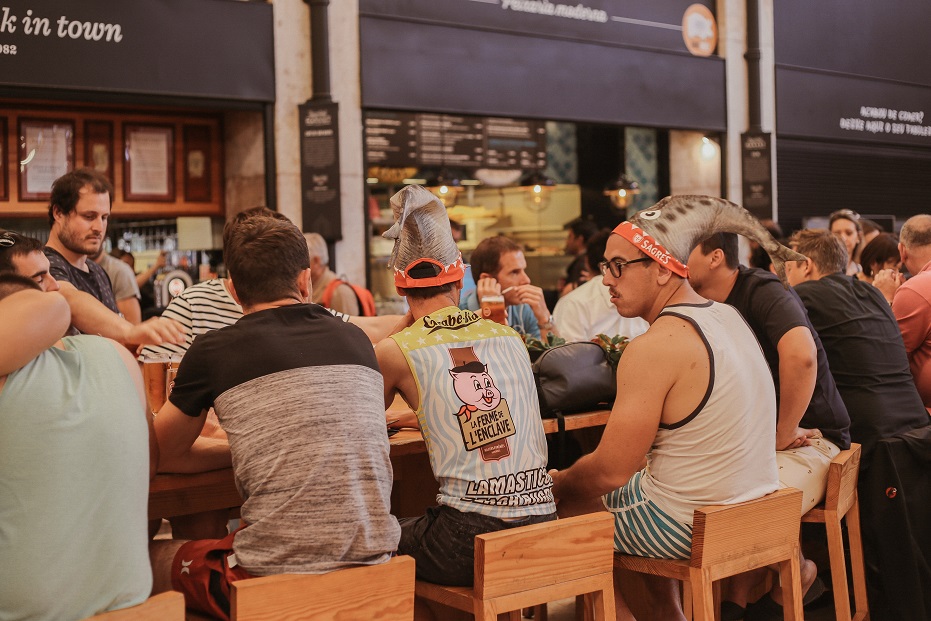 If you want to find a more private place for dinner, I advise you to go to Tasca, which is not a restaurant or a cafe – a traditional format of Lisbon establishments that keep families from generation to generation. Prices are relatively low, so for the traditional bitoque – steak with scrambled eggs, I paid 9 euros.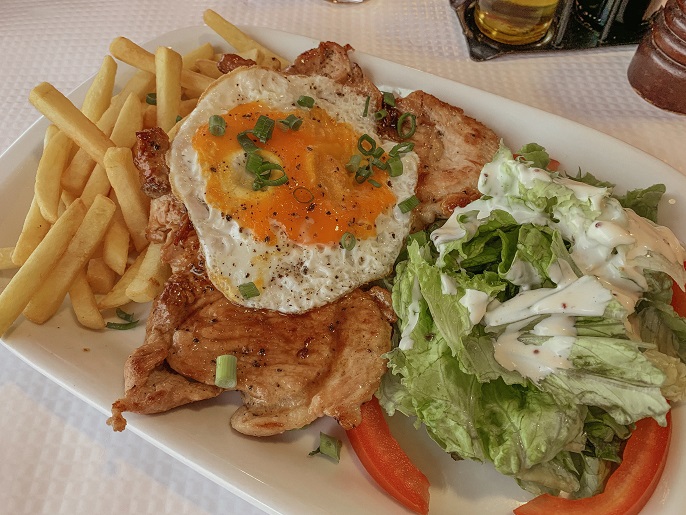 The most affordable food option is the A Padaria Portuguesa network. Here you can take coffee and pastries, or you can have a full meal. There are special offers for breakfast – freshly squeezed orange juice, sandwich, and coffee for only 2.5 euros. And if you came for lunch, then for a set menu of 2-3 dishes you will pay only 6-7 euros!
Want to try sardines? Go to one of the colorful shops O Mundo Fantástico da Sardinha Portuguesa. Racks with hundreds of cans of different shapes and colors, lanterns, carousels, photo zones – each store of the network look like a fairytale. Even if you are not going to buy sardines for yourself or as a souvenir, be sure to visit at least one store for the sake of the atmosphere.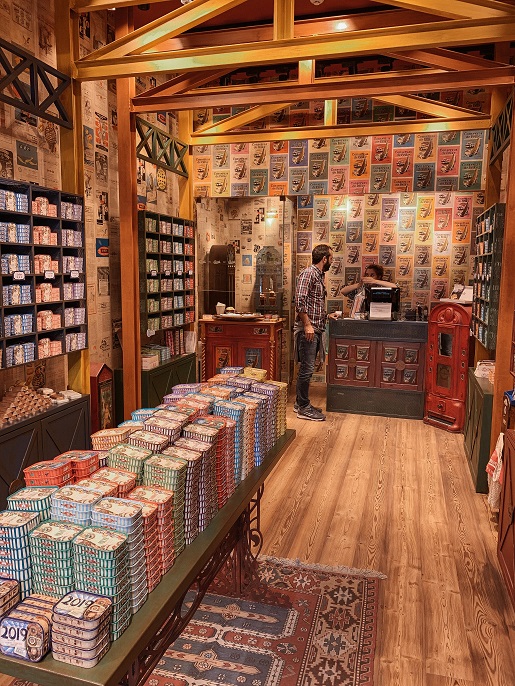 Now let's walk along the Tagus River to the bridge on April 25th.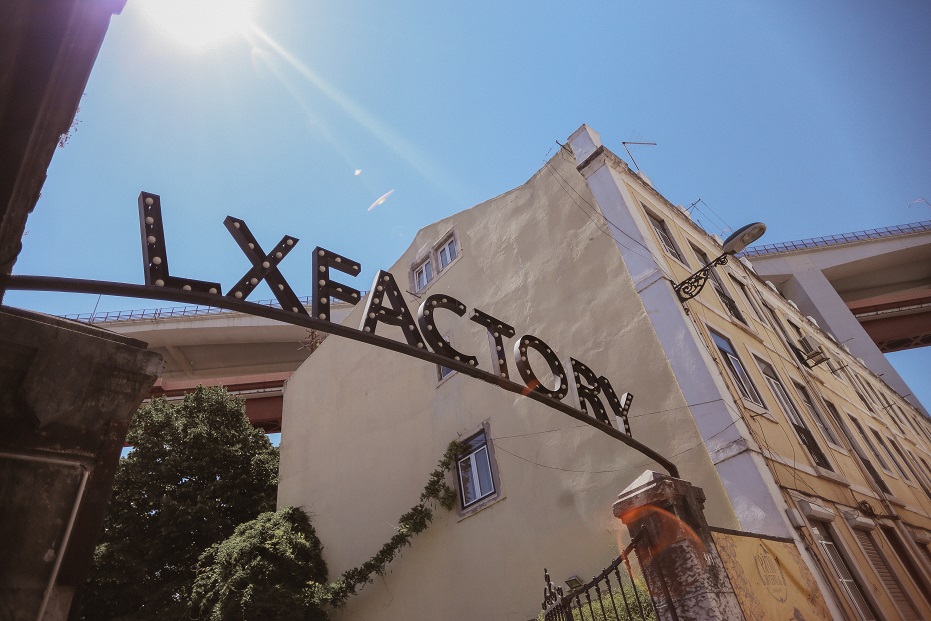 Here is the art center LX Factory. Previously, it was a weaving factory, and now it is a space to assemble galleries, a handmade market, cafes, restaurants, and bookstores.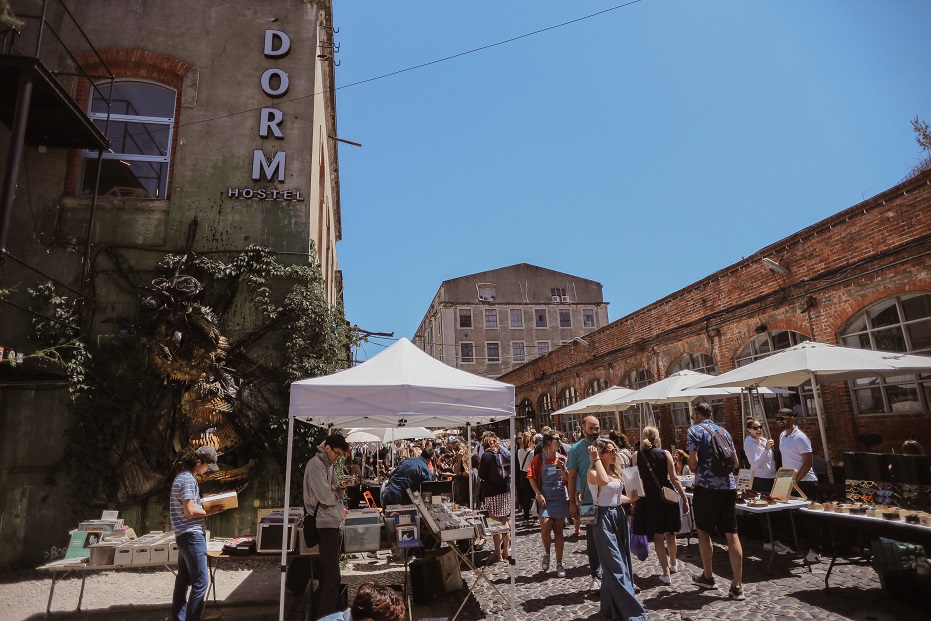 Tourists and locals, artists, musicians, chefs, and creators gather here in a relaxed atmosphere. Held every weekend evening are concerts – a place worth to come! Stroll through the open-air market and go to the Ler Devagar bookstore. I am sure you will be impressed by the number of books and the unique atmosphere of the place. Here you can drink coffee, read and take a few pictures to remember.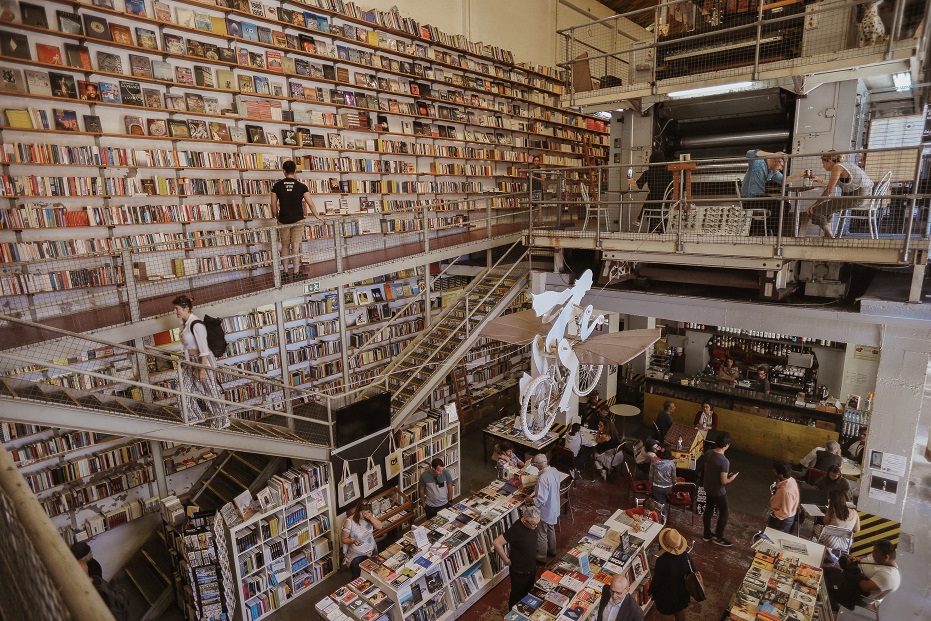 Be sure to go to the main factory building to the top floor – bar Rio Maravilha. Please note that it is closed on Mondays, and on other days it opens at lunch and runs until 2 am.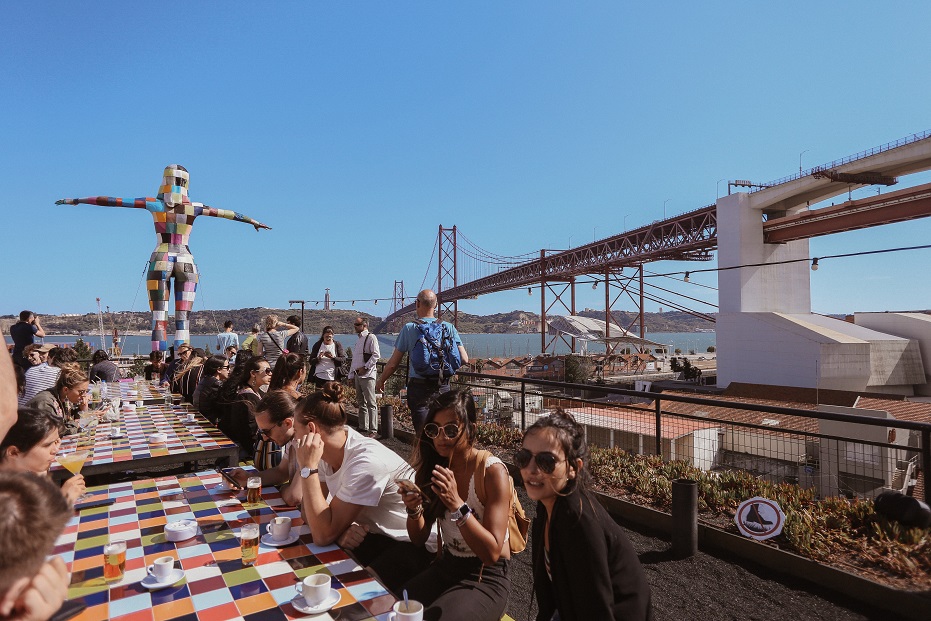 The size of the bar is impressive, but most importantly – the terrace overlooking the bridge and the statue of Jesus on the other side of the river.
On the last day, I decided to go outside the city and went to the Sintra.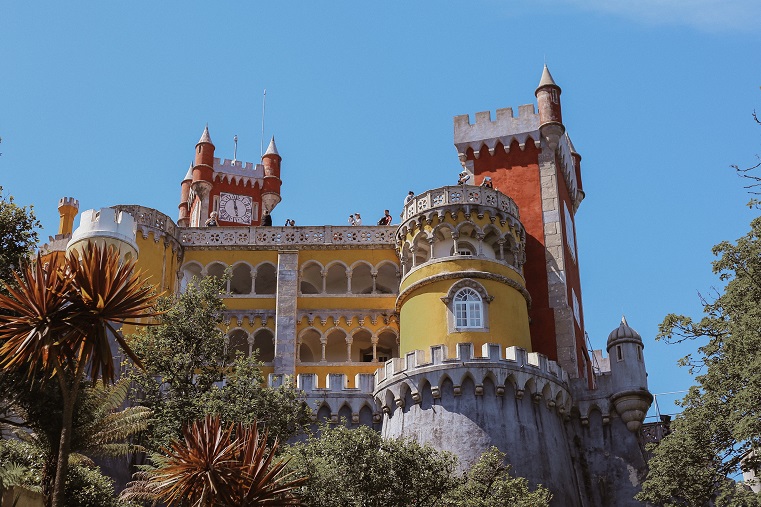 Right in the center of Lisbon, there is a train station where you can buy a one-way ticket for 4 euros. The road takes only half an hour.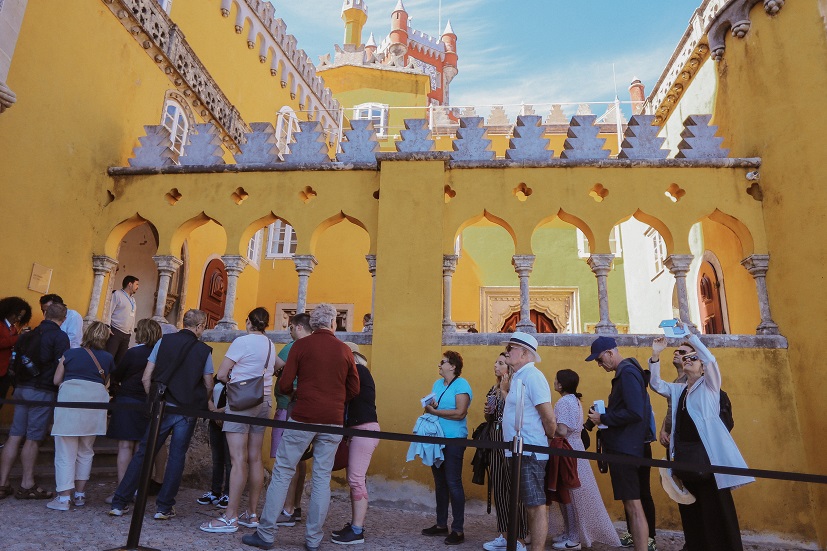 Situated on one of the high hills of Sintra is the fabulous Pena Palace. Entry is not free, and I immediately advise you not to take a full ticket. Some too many people want to get inside the palace – you have to stand in line for 40 minutes.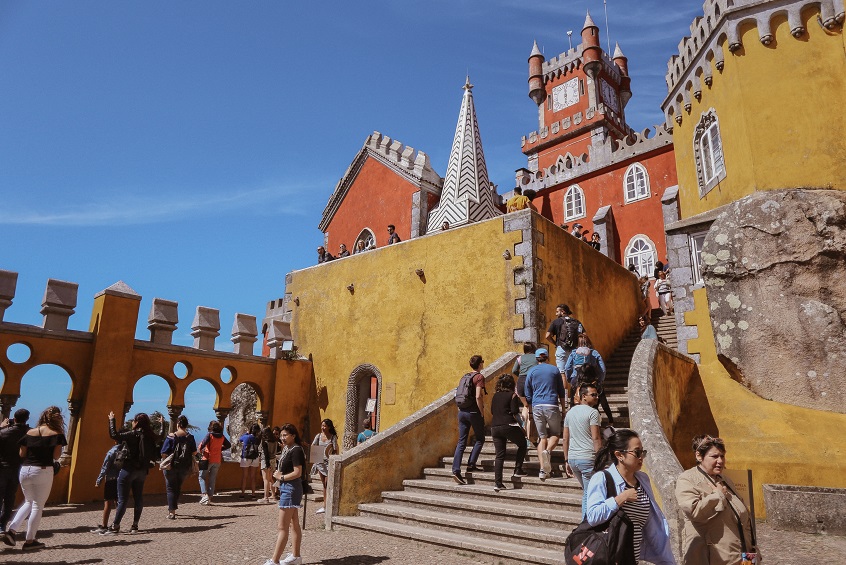 Garden + terraces ticket costs 7 euros, full – 14 euros. Moreover, in contrast to the bright appearance, inside it is not particularly interesting so that you won't be missing much. There is a huge park around the palace, where in the shade of trees you can walk all day.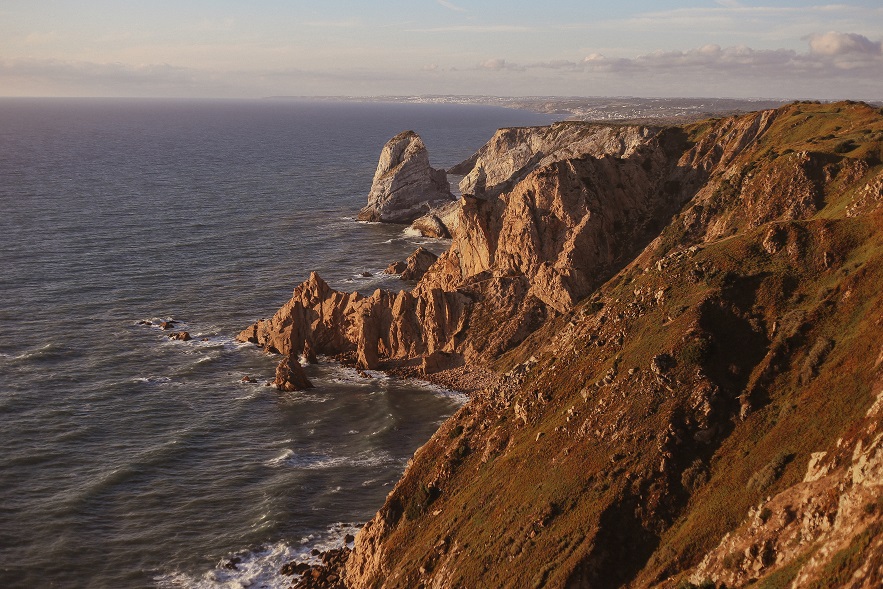 And now I will tell you about the most unlikely place that impressed me.
Despite all the concerns about the multitude of tourists, I went to Cabo da Roca – the most western point of Europe. I made the right call! So I chose the evening time and arrived there at sunset. There were only a few tourists in the area, and I was able to enjoy the beauty of this place alone.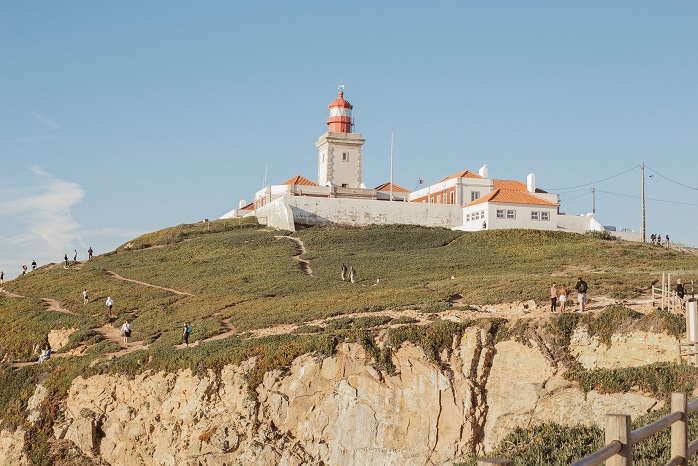 Now I understand why this place previously considered to be the end of the world – the waves of the endless ocean, high cliffs, the salty wind that blows you off. It is a place where you can feel the power of our planet and see its beauty.
Do not forget to take warm clothes; it's freezing in the evenings here.
The ocean floor is rocky, and many ships used to crash right off the coast earlier. That is why there is a lighthouse on the hill – a guide for seafarers. The lighthouse, built in the 18th century, is one of the oldest in Portugal!
This evening was the perfect end to my acquaintance with Lisbon. However, my journey through Portugal continues. Stay tuned for blog updates!
– Romanna
Previous post: Lisbon Travel Tips – Part 2 of Romanna's Trip to Lisbon, Portugal
Next post: Have You Ever Heard of the Azores?
Romanna's trip to eight cities (five islands) in Europe cost a total of $815 (flights only).  To build your own cheap multicity itinerary, visit SkySurf.Travel.
View more photos of Romanna's European SkySurf.Travel adventure on Instagram
To read more of Romanna's SkySurf.Travel adventure blogs, click here.