This is a series of blog entries from SkySurf.Travel's first travel hiree, Romanna.
Life on Malta
A tiny island in the Mediterranean annually attracts thousands of tourists. Some come to sunbathe on the beaches with the crystal-clear water, some study the English language, and some choose this direction for full and sleepless weekends.
Let's figure out what makes Malta so attractive.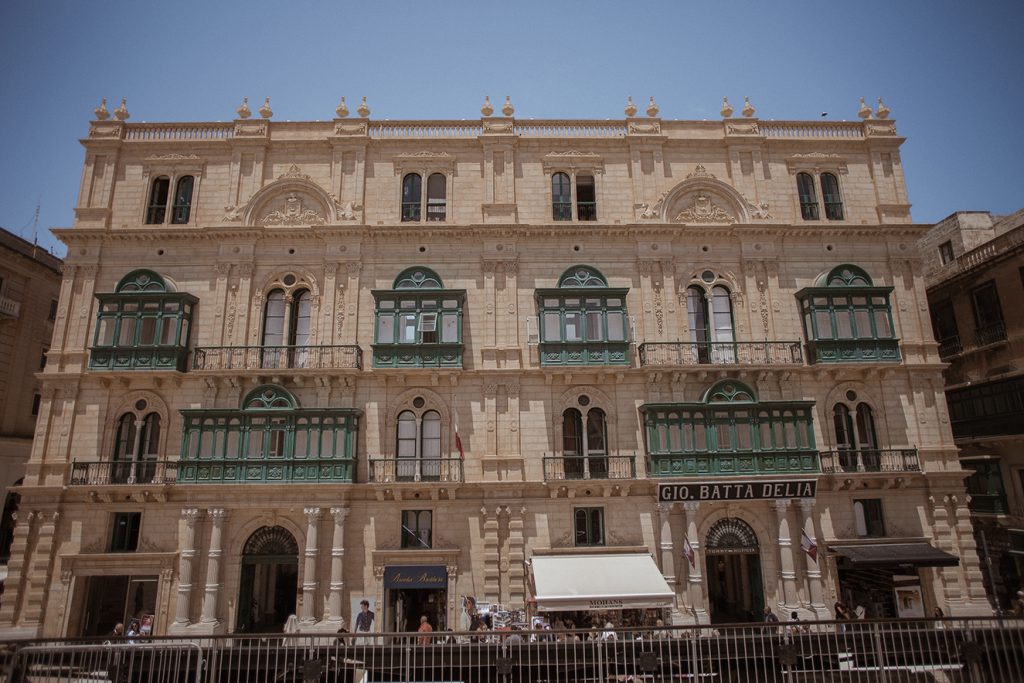 Valletta
The city from which it all begins. The capital of the island is noisy and touristic, but this does not make it less attractive. Valetta is the only city entirely planned before construction. You will understand everything as soon as you cross the bridge.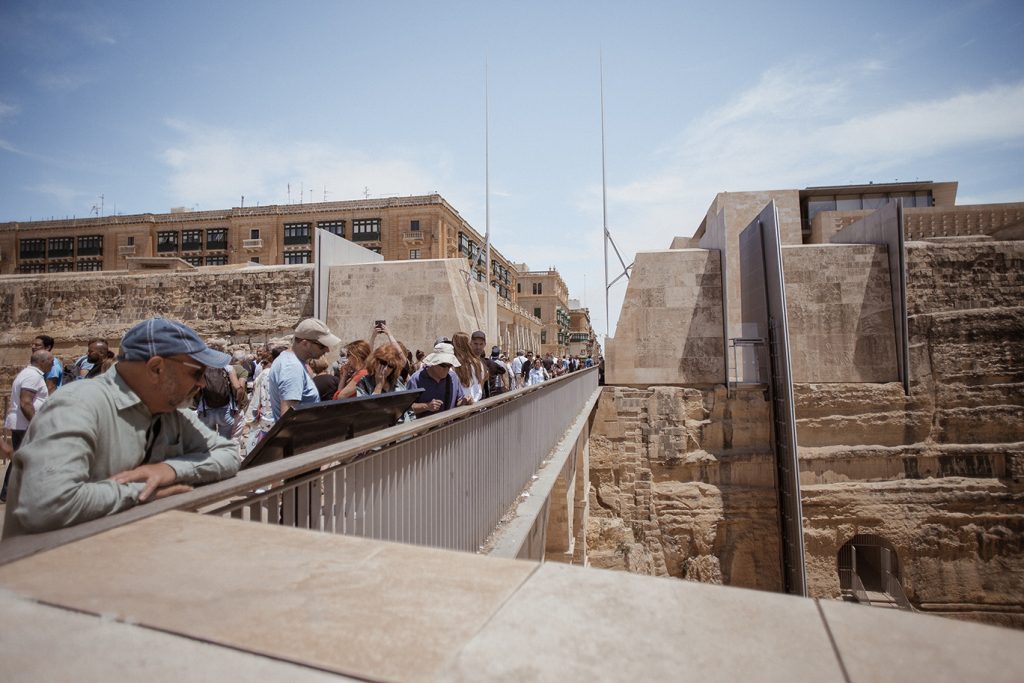 Despite the hot weather, in Valetta, it is always cool. The layout of the narrow streets allows you to be in the shadow of buildings, which can be very pleasant during the hot days.
The main Republic street is pedestrian, and it leads from the main entrance right to the city's seafront. Do not be afraid to step aside. It's just impossible to get lost here – most of the streets are entirely straight, and it seems as if you are immediately looking from one end of the city to the other.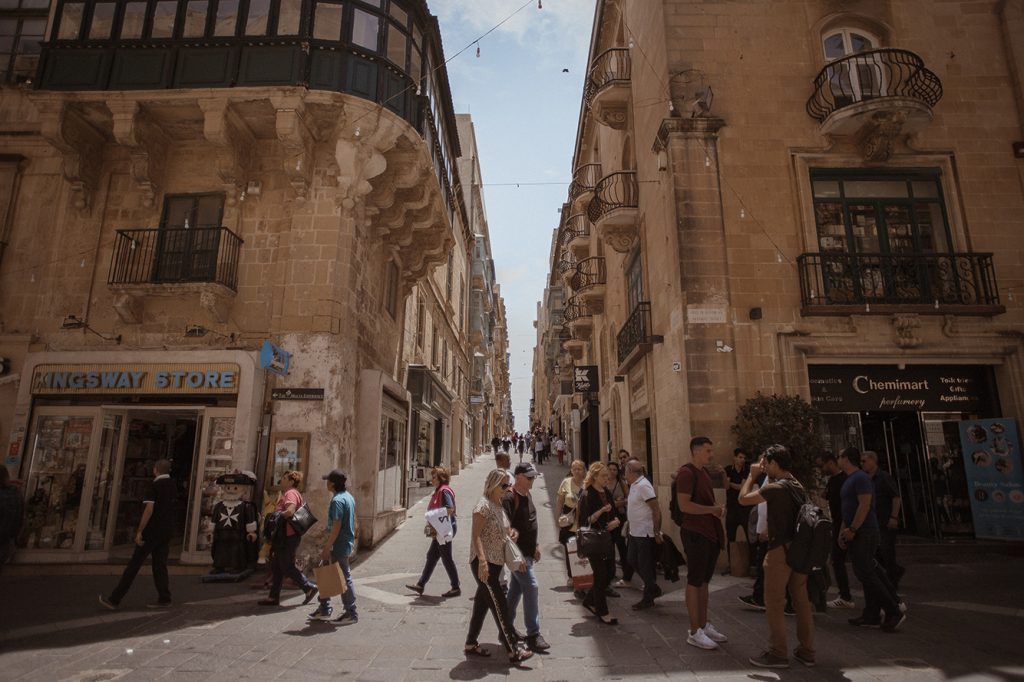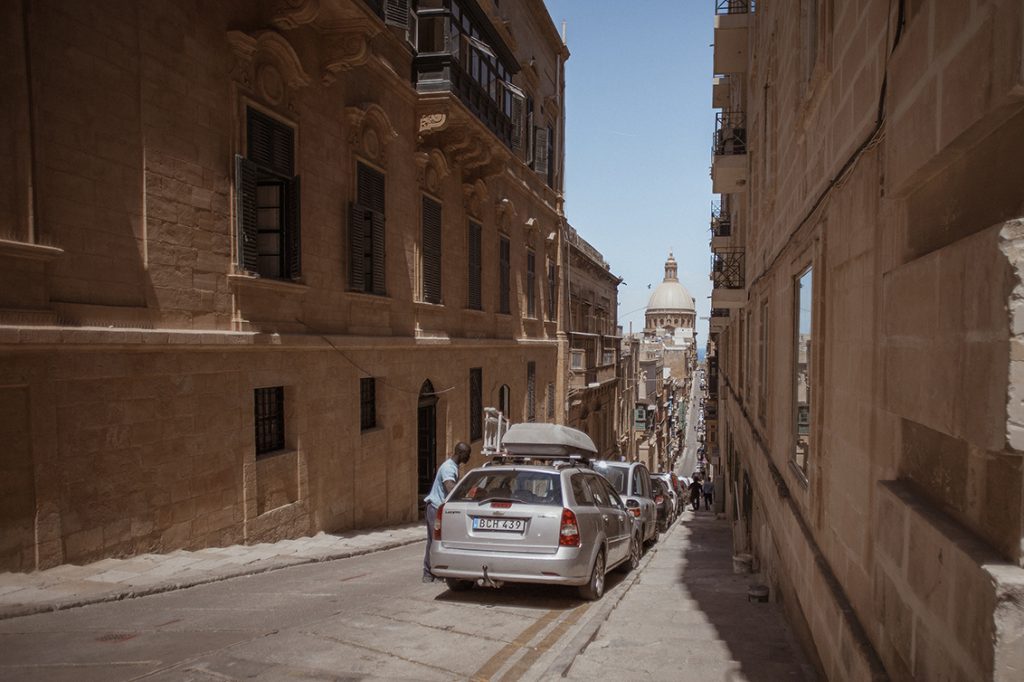 At the first crossroads, turn right; you will get to the Upper Barrakka Gardens. There is a cool shade from the trees, fountains, and thousands of flowers. It seems as if you will fall into an oasis!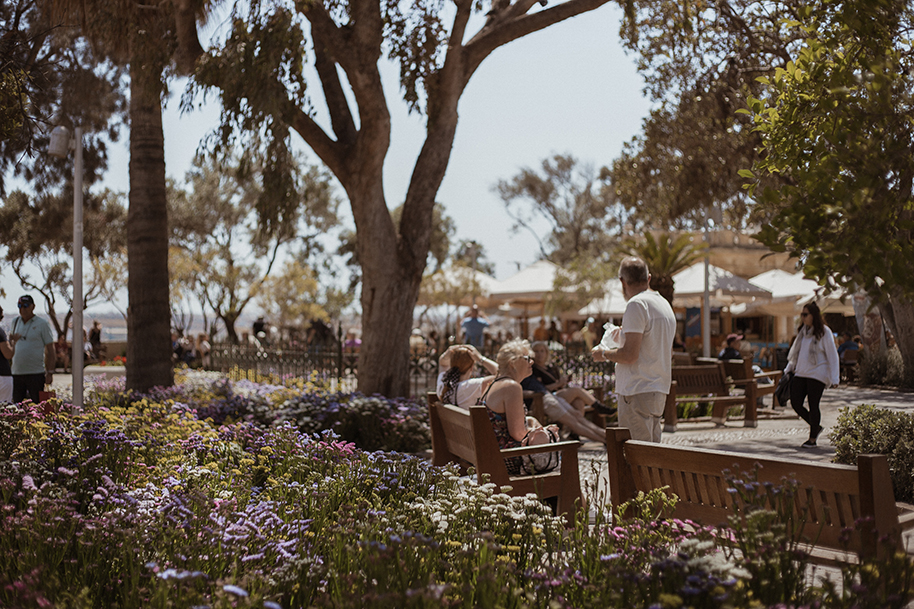 Here you can sit on the bench and relax, have a cup of coffee, and eat the most delicious ice cream. Come farther and take a look at a panoramic view of the Grand Harbour!  Immediately you can see 11 cannons, which in the past, defended Valetta from enemy attacks. At the time of Queen Victoria, the fortifications of the city were built by the Knights of St. John. Now, the weapon performs a decorative role, and only one cannon still works. Of course, for entertainment – you can hear a cannon shot every day at noon and 4 pm!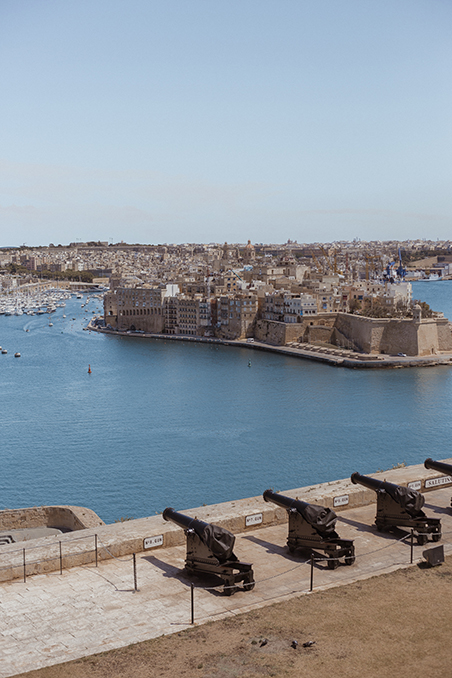 Are you hungry?
Do not rush to take a table on one of the main streets; these places are created specifically for tourists. If you move a bit away from the center, you can find more cozy streets that are less crowded with people. Here you can also find local street food – Pastitserii.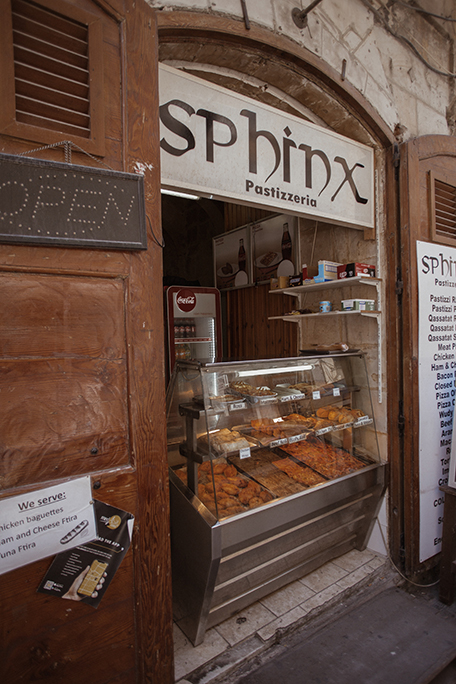 The most prominent national food is pastizzi — Puff pastry pies with various fillings. The most popular ones are with cheese and peas, but also cooked with spinach, meat and even chocolate! Of course, this is quite a fatty food, but very tasty and cheap – the average price is 0.4-0.8 € for one piece.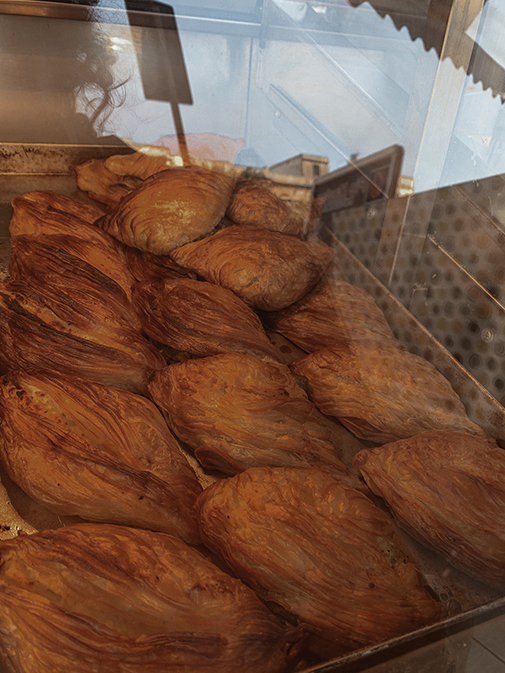 Other pies such as kassatats are sold here, and are several times larger in size and can easily replace your full meal!
Coming to the outskirts of the city you can see a lot of horses that ride tourists in carriages along the outer streets – they are forbidden to go inside the city.
| | |
| --- | --- |
| Horse carriage in Valetta, Malta | Horse carriage in Valetta, Malta |
Having walked enough, I advise you to go down to the embankment and find a small boat resembling a Venetian gondola.
| | |
| --- | --- |
| Boat ride from Valetta to Birgu, Malta | Boat ride from Valetta to Birgu, Malta |
In just 10 minutes, you will arrive in another city. During this time, you will see Valletta from a completely different angle, and enjoy the views of the harbor. The fare is 2 €.
You will land in a place called three cities – this is where you can see Birgu, Bormla, and Isla at the same time. I recommend going to Birgu immediately. Even on the weekends, this city is nearly deserted. What is surprising, because it is so beautiful and cozy, the natural yellow color of buildings is perceived uniquely. It adds some feeling of warmth to the old capital.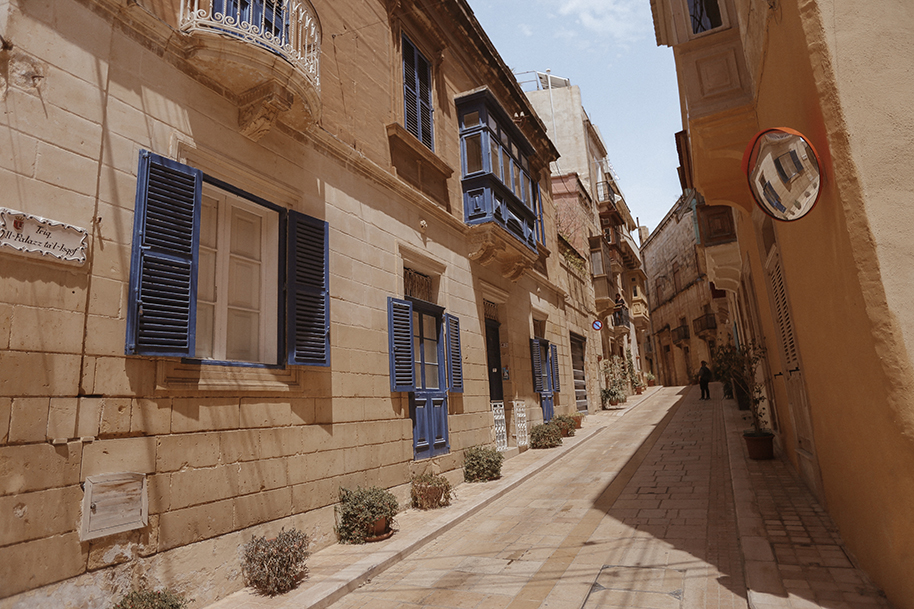 Tiny streets, colorful, well-groomed balconies, linen, that hang right above your head. Here, the tradition of morning purchases are preserved right from the terrace – local farmers bring fresh produce in the morning, and residents pull down the bag on a rope with money. Offline shopping without leaving home!
Speaking of deserted cities, I want to advise you to come to the ancient city of Mdina. It is also called the city of silence. It looks uninhabited but well maintained. Oddly enough, about 300 people still live here. In Mdina, it's impossible to get lost, and you don't need a map here – just a few streets and alleys that can be walked around in an hour or two.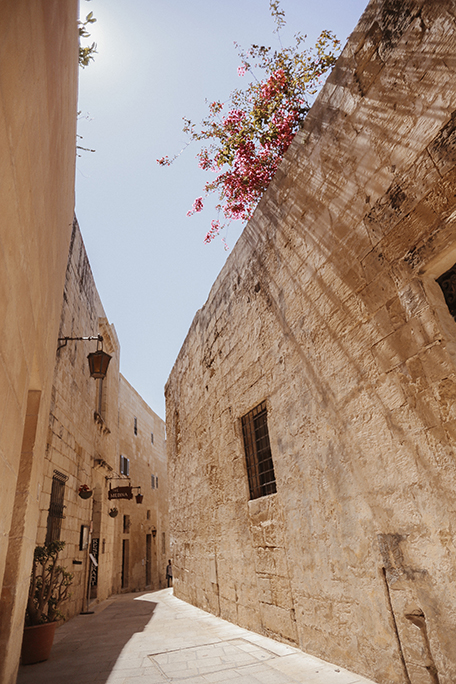 It is enough to cross the road, and you will end up in Rabat — a residential city in which you can observe the standard measured life of the Maltese.
Do not miss the opportunity to try local sweets. On the main street, there is a small pastry shop just two blocks away. You can find traditional cannoli, honey rings, and fig rolls. Show a slight interest, and the seller already offers you to try something from freshly baked pastries.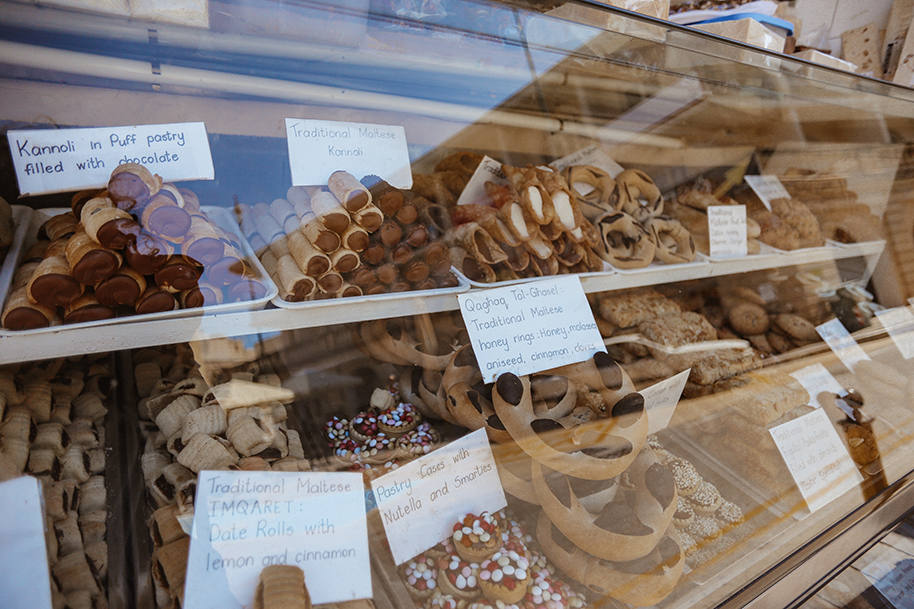 If you want to eat something more substantial, pay attention to the people who sit in the place of interest. Do not go where it is full of tourists – choose a place where locals eat. Speaking of traditional Maltese food, they usually offer the rabbit. There are many farms on the island that grow rabbits specifically for cooking. Considering that Malta was a British colony, and not a French one, it is difficult to understand where the locals got a love for snails. Nevertheless, they cook them incredibly tasty!
Another dish that will surprise you is horse meat. Suddenly soft meat that does not have a specific taste, and if this is your first time, you can easily confuse it with beef. Pay attention to the portion!
| | |
| --- | --- |
| Eat like a local – try rabbit ravioli, snails, and horse meat – Malta | Eat like a local – try rabbit ravioli, snails, and horse meat – Malta |
Do you want seafood?
Go to the Marsaxlokk! For a visit, choose a Sunday — it is this day that the fishing village comes to life, and local fishermen sell their catch in the market. Here, in the bay, you can see hundreds of brightly painted boats – Luzzu. These fishing boats have one feature – the eyes of Osiris. The tradition to draw eyes on a boat came from the Phoenicians. They believed that this would save the boat from danger in the open sea. Interestingly, the boats in the bay have eyes covered with a piece of cloth.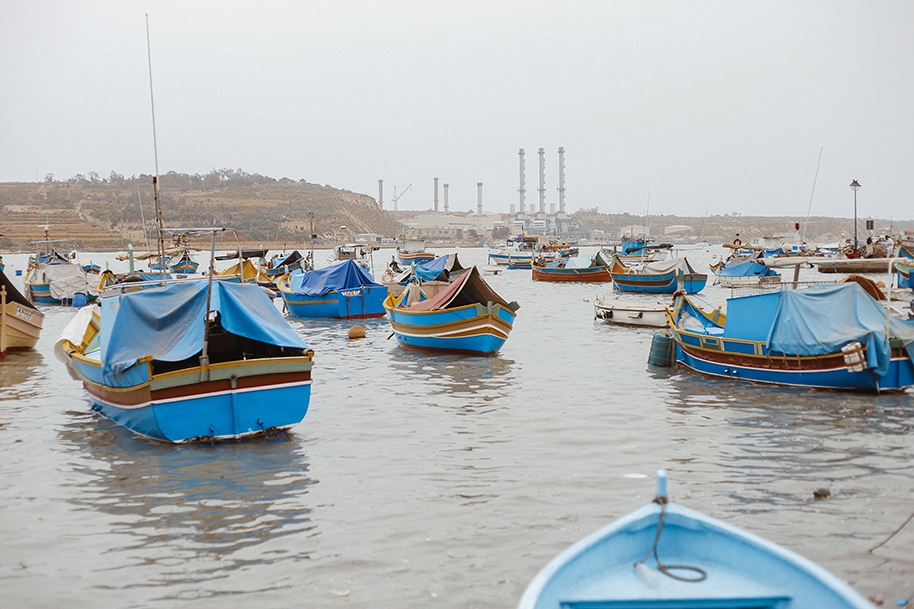 Walk through the bustling market on the waterfront. Here, you can catch mussels, squids, octopuses, shrimps, lampuka, and tuna in the Mediterranean. On the market, there are often more tourists with cameras than buyers. In addition to fish and seafood, you can buy spices, national drinks, snacks, and sweets.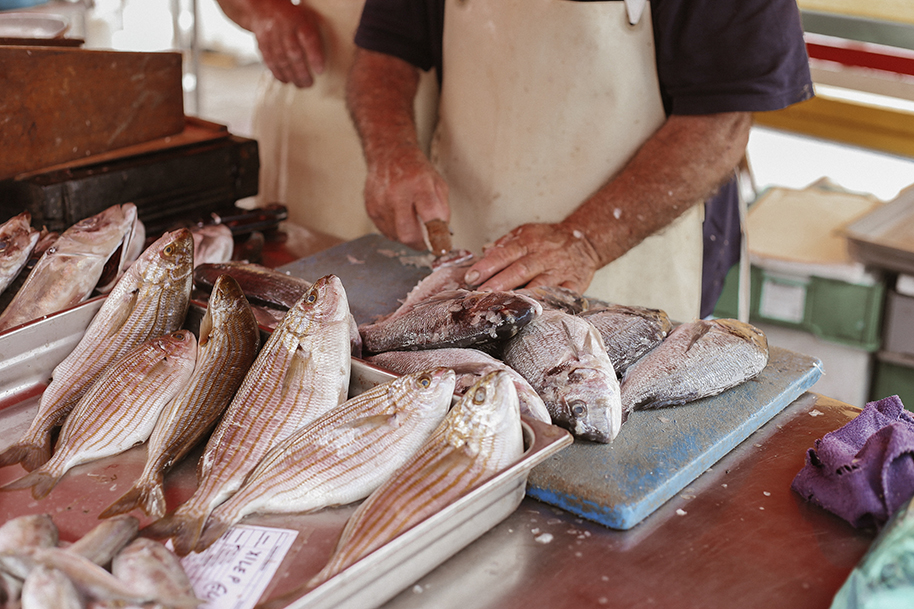 If you want ready meals – there are dozens of restaurants along the promenade, where chefs prepare fish from the market.
Fun time!
Go to Mellieha – the Maltese Disneyland. Forty years ago a musical about a legendary sailor and spinach lover – Popeye, was filmed on this spot. As for scenery, they built a whole village with bright houses. In the summer you can combine a visit to the village with a dip and water attractions. It will be especially attractive to children. Animators work in the park, every corner is a photo zone, and there are some performances every hour.
Entrance fee is 14 €.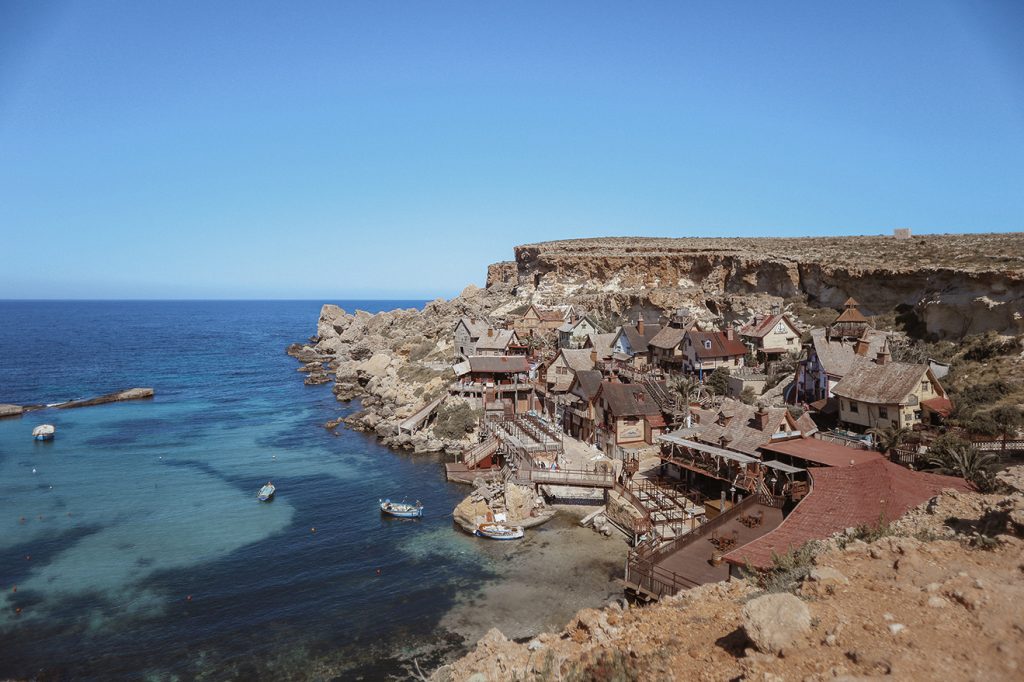 But if you are not particularly interested in walking through the sham village, just come to see it and take a few shots against the background of the bay. So, just before the entrance, turn left and walk along the cliff. It offers an incredible view of the village and the bay itself.
If you are interested in more active nightlife, you should head to St. Julians. Here, life boils without stopping and a break to sleep. The central place of the city is Paceville. Streets of this district come alive in the evenings, and it becomes especially loud there every Friday and Saturday.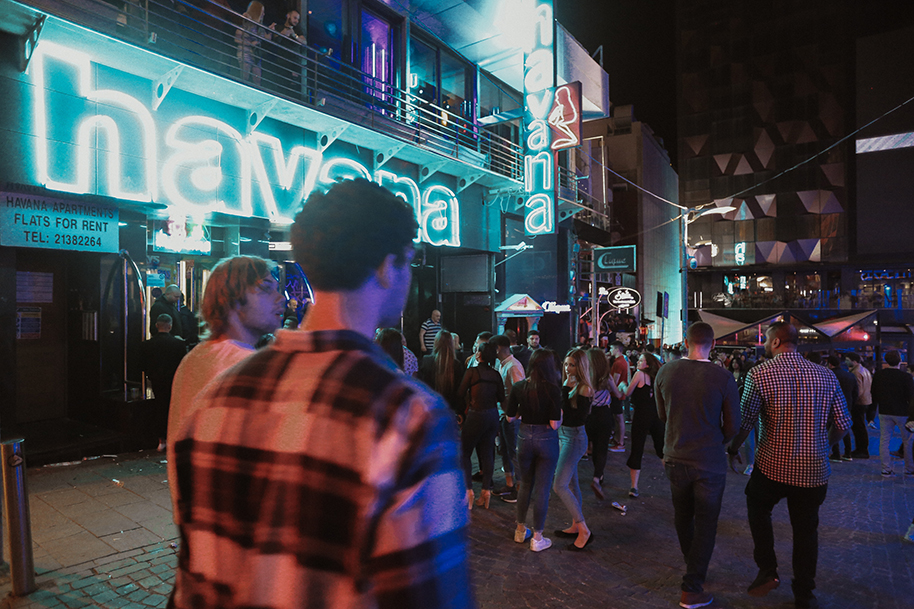 People come here not only from all over the island but also from other countries. Dozens of clubs for every taste – pop, techno, Latin; everyone will find here a lovely place to enjoy dancing until the morning.
Do not forget to take your ID with you – at the entrance to the bar or club, you may be asked to confirm your age.
Here it is – life in Malta!
Previous post: https://skysurf.travel/blog/welcome-to-malta-romannas-first-skysurf-travel-blog-entry/
Next post: Malta (part 3) – Things to Do in Malta
Romanna's trip to eight cities (five islands) in Europe cost a total of $815 (flights only).  To build your own cheap multicity itinerary, visit SkySurf.Travel.
View more photos of Romanna's European SkySurf.Travel adventure on Instagram
To read more of Romanna's SkySurf.Travel adventure blogs, click here.