This is a series of blog entries from SkySurf.Travel's first travel hiree, Romanna.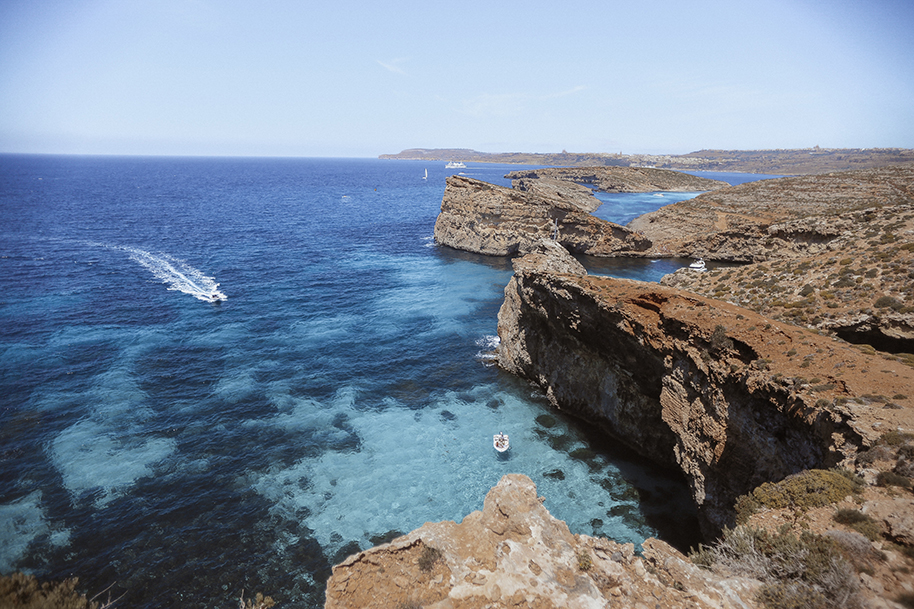 Welcome to Malta!
If you think Malta is just one island – you're in for a surprise! It's an archipelago. The main island is very small, about 30 km long and 15 km wide. In just a week, you can easily see the most interesting places without a personal car. There are two additional islands worth visiting – Comino island with its popular Blue Lagoon and Gozo island.
Traveling around Malta is very easy – the island has a well-developed transportation system of buses that ride according to a schedule to all cities and attractions. All routes of the island are closely intertwined in Valletta – the heart of Malta. Near the main entrance to the city is a huge Triton fountain – you can not miss it.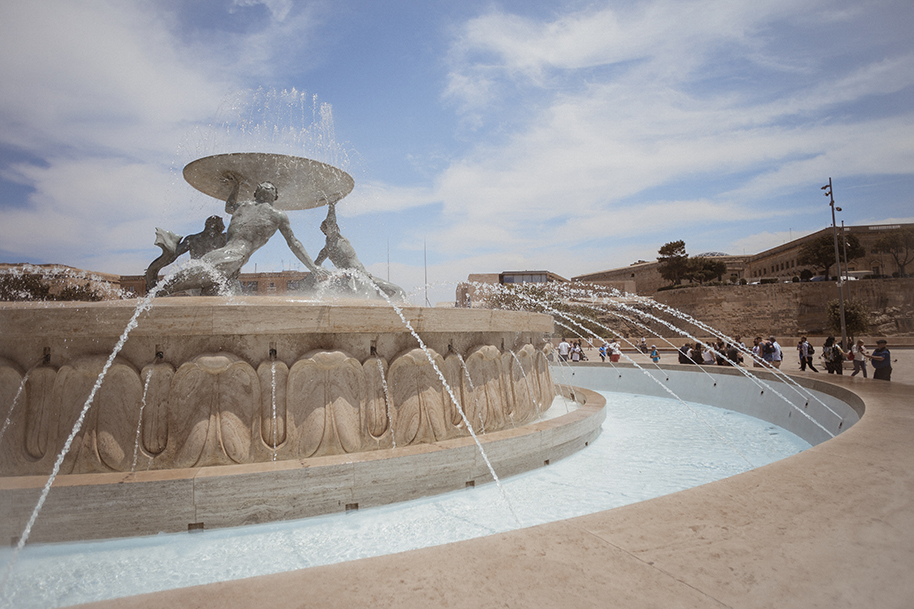 Nearby is the main bus station on the island. From this spot, you may go everywhere! All bus stops are equipped with special schedules and routed maps. Moreover, buses have free Wi-Fi, which makes it very convenient if you do not want to buy a local SIM card. Despite the fact that it's hot in the streets, I always advise you to take warm clothes with you – often the air conditioner works at full capacity inside buses and there is a significant temperature drop.
There is no other transportation on the island – only taxis, rental cars or scooters. There are also small boats that run along the harbor and ferries for longer journey cruises.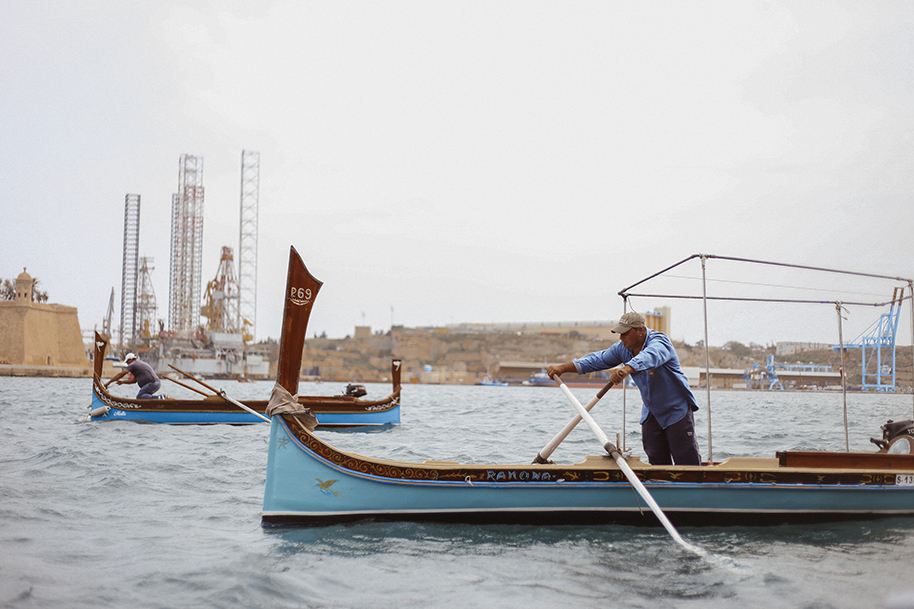 * Budget tip – the cost of a bus ticket is 2 euros, night bus costs 3 euros. The ticket is valid for two hours, which allows you to make a transfer if necessary without having to pay extra. If you are not going to spend all your time at the apartment, or hotel – buy a travel card for a week. The cost of the card is 21 euros and it allows you to travel unlimited for 7 days on the day and night buses, and can be used for buses on the Gozo island! You can buy a travel card at the airport, or you can find one of the many points of sale on the site https://www.publictransport.com.mt/en/timetables
You can also see all the routes and schedules visiting the above link.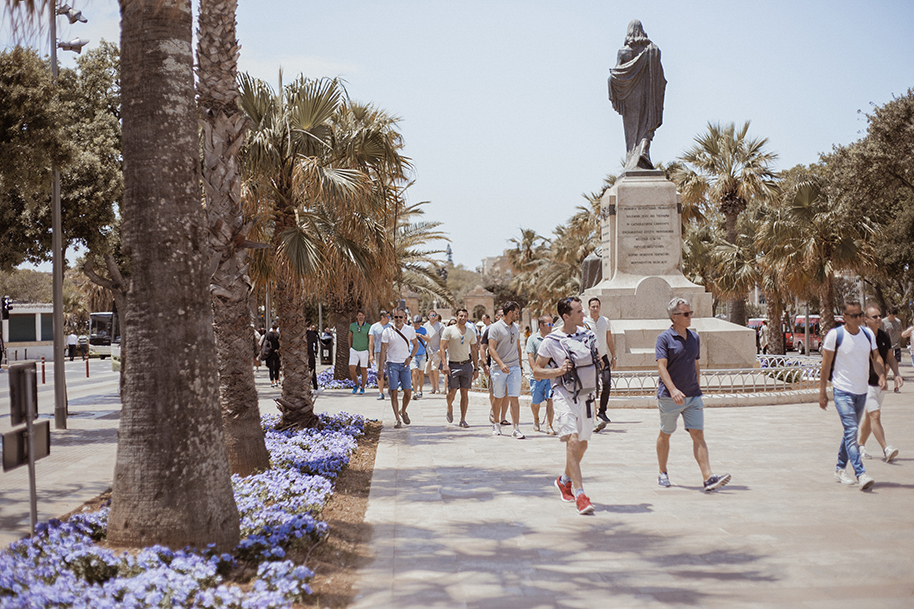 It's especially good to come to Malta during the spring or autumn – when it's not so hot, and not the high season, which means fewer tourists. The winter on the island is rather mild and rainy – on average 10-15 ° C, and the summer is dry and insanely hot. In August, the temperature rises to 35 °C, which is not very comfortable if you like active rest. In addition, it affects prices. The cost of hotels and apartments is much lower in the low season, and you have a better chance of finding a pleasant place for a reasonable amount of money.
* Budget tip – use Couchsurfing to find a place to live. This is a great way to get to know the country in which you are going to travel. It allows you to get deeper into the culture and find new friends! Plus, housing is usually the biggest expense while traveling, so it allows you to save some money.
I found a wonderful host. He is a professional handball player from Ukraine who moved to Malta 7 years ago to play for the national team. This was my first Couchsurfing experience. To be honest, I was worried. In advance, I created a profile, filled out information about myself and began to explore the possibilities of the community. It is important to familiarize yourself with the basic rules and carefully study the page and reviews of the person. Reviews are the key to trust.
You can see who else was hosted by the host, read the impressions of people, and see if you will be comfortable with this person. Couchsurfing is not free accommodation. It is a way to make friends with people from all over the world, learn their customs, and have fun. This is a special kind of relationship based on trust, because a person opens the door of his or her house for you, although that person sees you for the first time. The main goal of the platform is to unite people of all nationalities while traveling. From the first day, I realized that this was the best decision. While I was there, the host took another traveler from the US. We quickly found a common ground and the next day we went to study Maltese together. This made the trip unforgettable because it is much more interesting to discover a new country in the company of a new friend!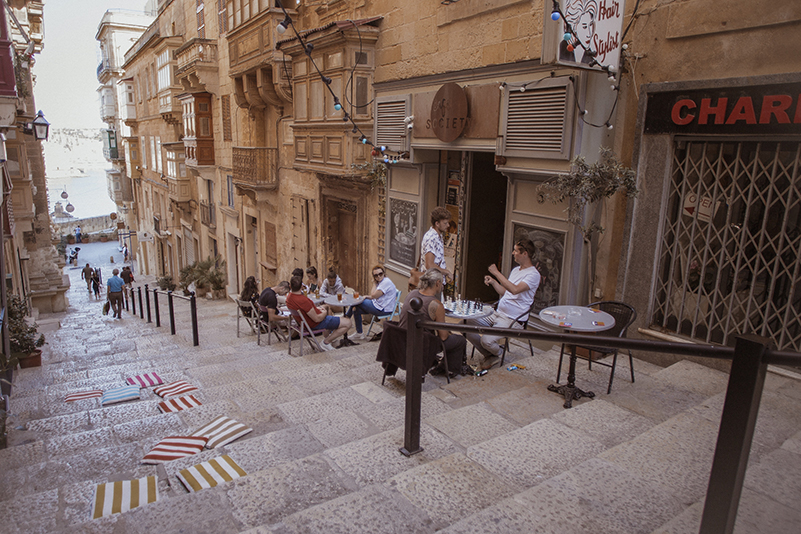 A special feature of Malta is bilingualism. This is one of the few countries where English has practically supplanted the local language. It is important to say that Malta used to be a British colony. And even after it became independent in 1964, British people still often choose this area for their holiday.
The English language, a comfortable climate, and relatively low prices in comparison with most European countries contributed to the creation of dozens of English language schools. This is a paradise for students – every year thousands of young people come to study language in Malta from all around the world.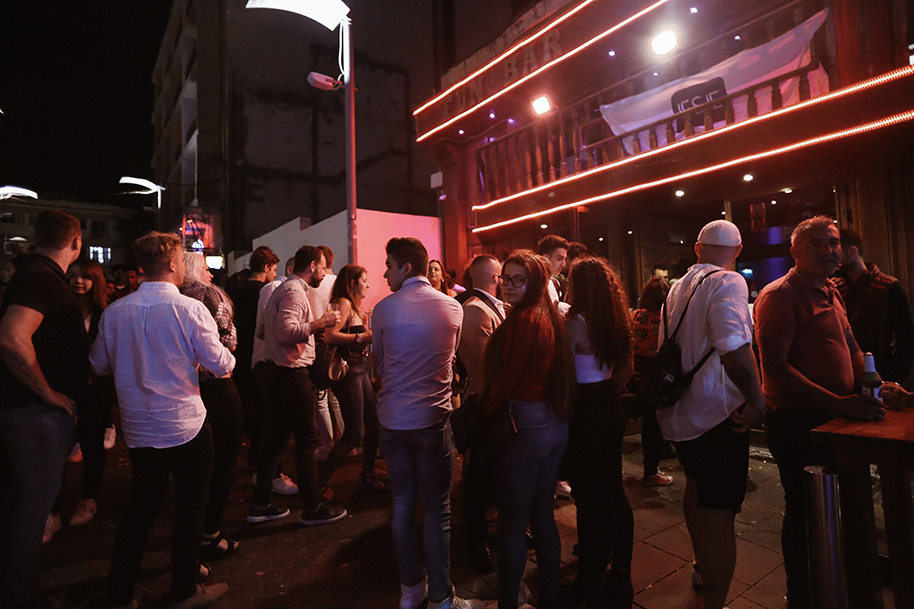 At the same time, you can hear on the streets Chinese, Russian, Spanish, Italian, Polish, Ukrainian and other languages ​​- some people come only for a few weeks, and some people spend more than a year here. This multiculturalism fills the island with life. Malta has its own mode – a time for study and work, a time for rest, and a time for loud parties.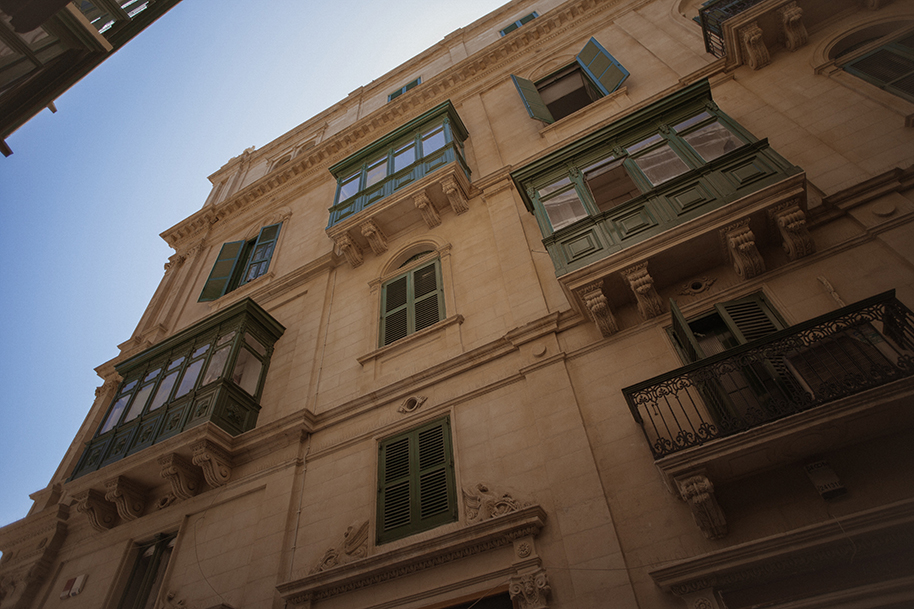 While walking around Malta you quickly get used to the yellow color – all houses on the island are built of sandstone – the most affordable building material.
However, everyone wants to be different and makes his or her home special. Here are some fun facts about the Maltese houses:
Multi-colored balconies. Red, blue, white, green – it seems you can collect all the colors of the rainbow here! Interestingly, even if the balcony is quite old, it still has a special charm. You will not see such balconies anywhere else!
Each house has its own name, which hangs next to the entrance door. In Malta, numbering is rarely used; most often they just name their home! Columbus, Jupiter, Julian – what a fantasy!
Original doors. On the whole island, you will not find two identical doors – do not even try it! There are different shapes, colors, and most importantly, door handles! There are so many kinds of them – some are ordinary and some are in the form of faces, hands, fish, angels, or national symbols. It is simply impossible to pass by and not be able to stare at every door.
| | | |
| --- | --- | --- |
| Malta | Malta door handles | Maltese house |
Each house has a distinctive feature – its own balcony, its own name, and its own special doors. So every walk around the city stretches for a long time because you want to see everything!
In the next article, I will talk about the main cities of Malta – where to go, what to pay attention to, and what not to miss while traveling around the island.
See you soon!
Romanna
Previous post: Romanna's Upcoming Eight Destinations in Europe for only $815
Next post: Life on Malta – Romanna's Trip to Malta (Part 2)
Romanna's trip to eight cities (five islands) in Europe cost a total of $815 (flights only).  To build your own cheap multicity itinerary, visit SkySurf.Travel.
View more photos of Romanna's European SkySurf.Travel adventure on Instagram
To read more of Romanna's SkySurf.Travel adventure blogs, click here.