This is a series of blog entries from SkySurf.Travel's first travel hiree, Romanna.
Have you ever tried to come to a new city and ignore all tourist attractions?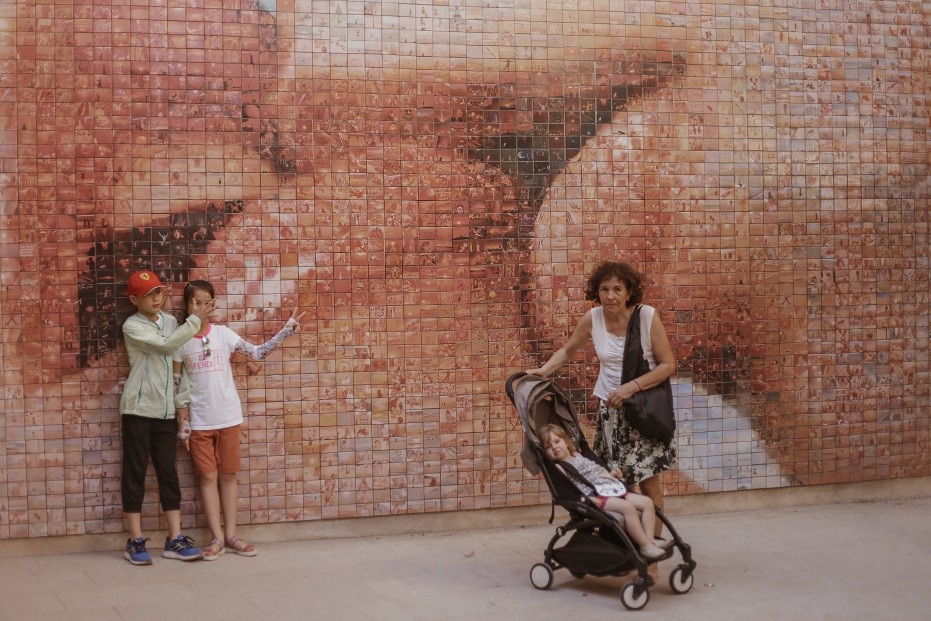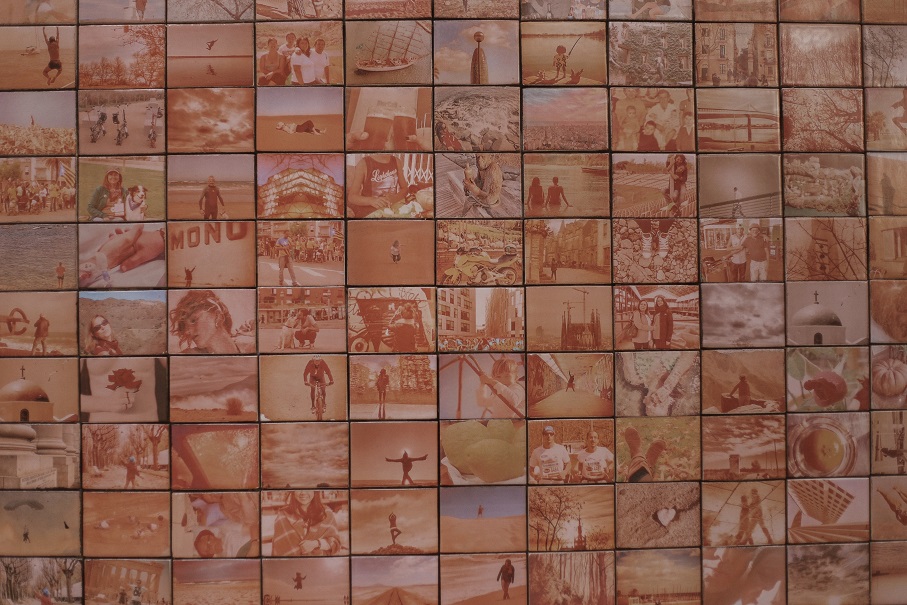 When I came to Barcelona, I decided to try both – being a tourist and being a local (pretend to be like a local). In the last article, I told you how to be a typical tourist – must-visit places, how to get there, what to do, and what to be aware of; and now I want to tell you another point of view.
You know how Barcelona looks like, right? It is a city made of rectangular quarters near the Mediterranean Sea. Despite the fact, Barcelona has a 1,5 million population, and thousands of tourists; the sea and all the beaches are clean and well maintained.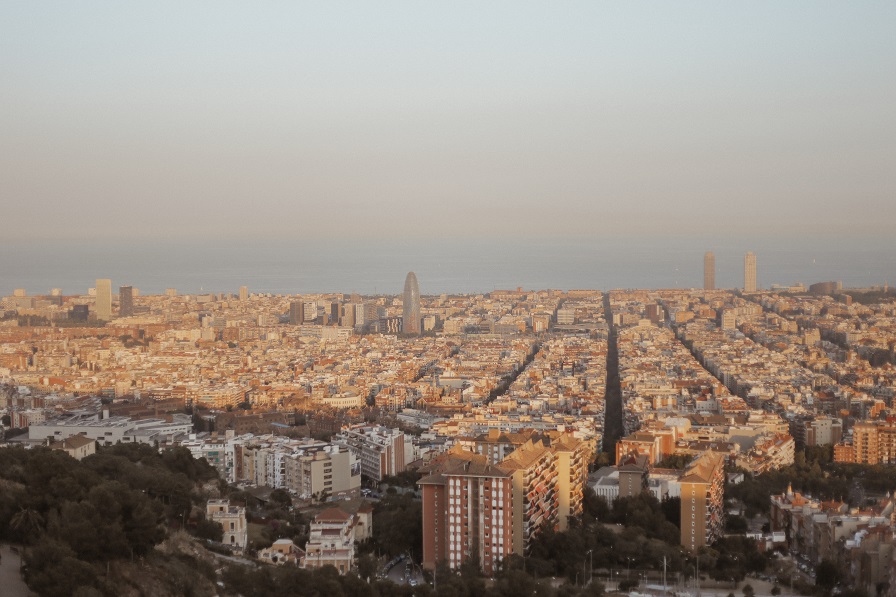 Barceloneta is an area on the coast of the sea with the most crowded beach. It is the oldest, the craziest and a loud place. There is a street with tons of restaurants and cafes. Usually, they prepare some seafood and paella. You need to understand all those places are for tourists; you will not experience the real, local taste in here. Locals rarely come here; only teenagers come to have fun on the beach.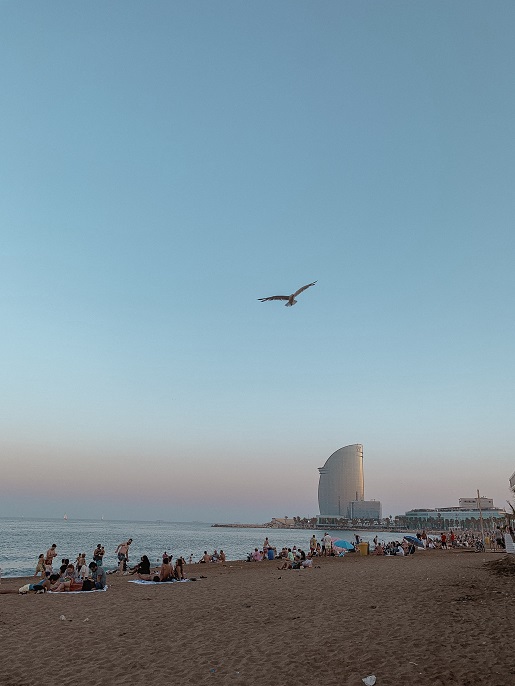 The only reason to visit this place is the Cable Car. But if you have enough energy to climb a small hill, I advise you to catch a Cable Car from another side.
Usually, from Barceloneta, you need to spend at least one hour waiting in a queue. At the same time, from the Montjuic there is nobody! So you can quickly buy tickets and enjoy the view. The trip takes 15 minutes and costs 12 euros (one way). It is definitely worth it – you enjoy the view of the city and the seashore from a height of more than 170 meters.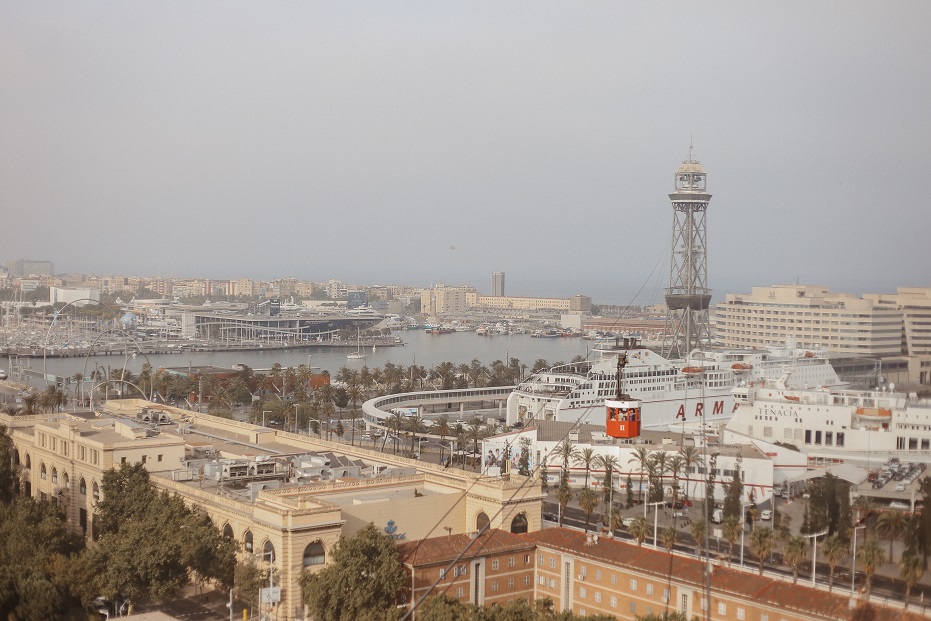 Moreover, you can buy a ticket for the Cable Car online by following this link: https://bcnshop.barcelonaturisme.com/shopv3/en/product/19916/montjuic-cable-car.html
Right near the cash desk, there is a viewpoint with a small snack bar to eat something with a beautiful view. There is also a small park with a fountain, and benches where you can rest a little bit in a shadow of trees during a hot day.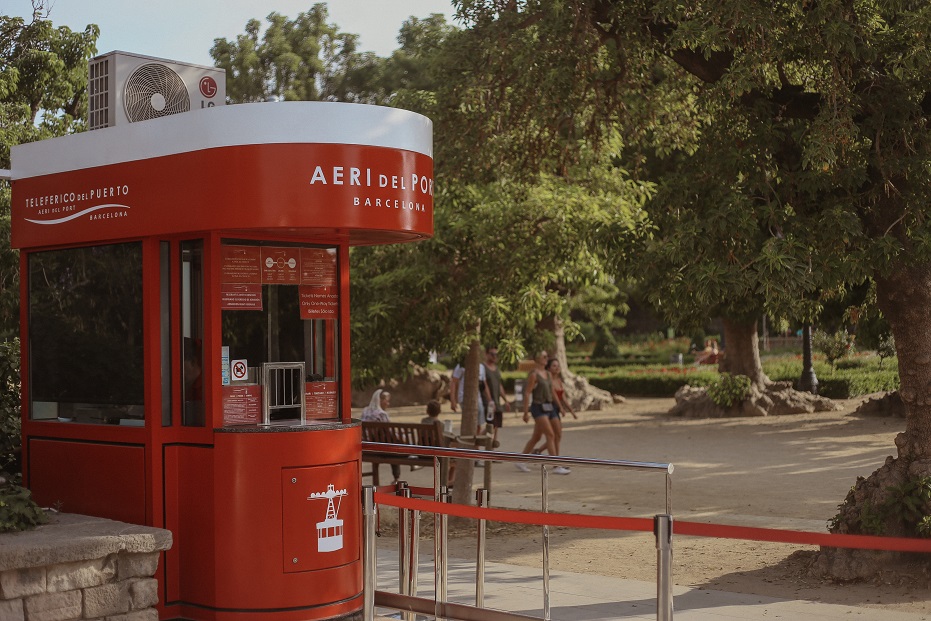 Do not forget to take a walk through the park, take a look at different parts of the city, and find a tiny Sagrada Familia from this distance.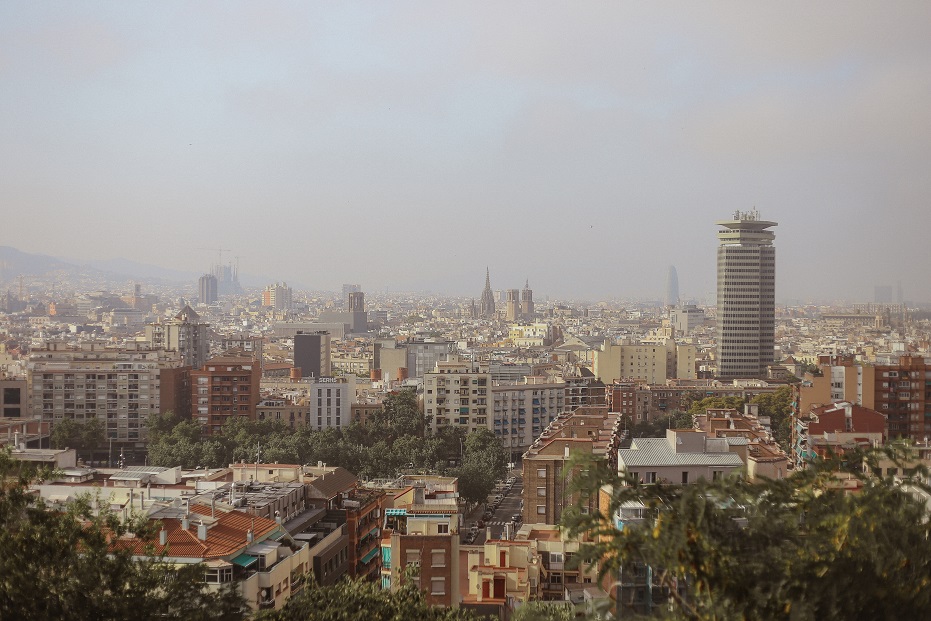 Where to go for the best sunset in Barcelona?
After the 3 meters over the sea film, this place became overcrowded. Nevertheless, many of the people behave so pleasantly that it is still a beautiful place to come. Recognize Bunker El Karmel? It used to be a real military bunker in the 20-30s. But now it is the most popular place with a panoramic view of the city – parallel streets, hills, Sagrada Familia, the Mediterranean sea – you can see the best points of Barcelona from here!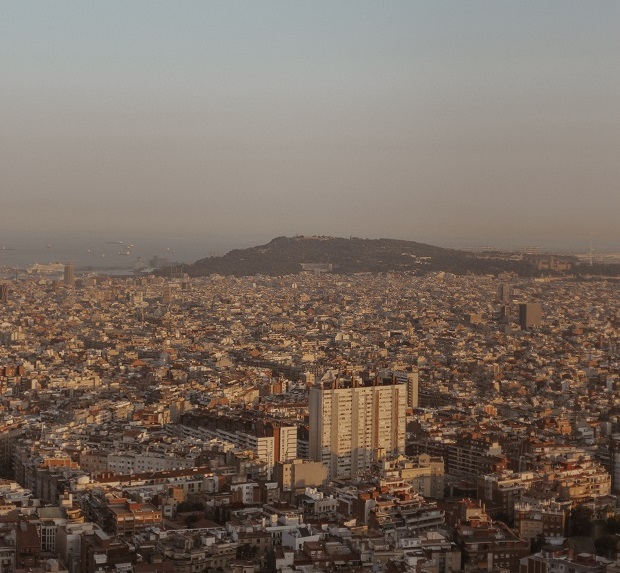 You can get here by the blue metro line and get off the Carmel station, or by the yellow metro line and get off Alfons station. A more accessible way of getting there is by the V17 bus; it comes almost to the top of the hill to a bunker.
A good idea to take some snacks with you and spend the whole evening at this place. If you forget – do not be upset; due to the number of people and popularity of this place, every evening, sellers come and propose your water, wine, beer, and some food.
Nightlife in Barcelona
First of all, I want to warn you it can be unsafe to walk alone at night if you are a girl, especially if you do not know where the secure areas are. I advise you to find a company to discover the nightlife of the capital of Catalonia together. For solo travelers, I recommend finding some locals or also travelers in the hangouts section of Couchsurfing. It is beneficial for a few reasons. Firstly, you are not afraid to be alone. Secondly, locals could show you great places you will not find yourself. Finally, it is always great to have fun with new friends!
There are hundreds of bars, pubs, and night clubs all over the city. Of course, the most significant part of them is in the central area. During the night, the city seems completely different. Tiny streets of a Gothic Quarter seems even terrifying! But do not be afraid – enjoy Barcelona! As I am not a huge fan of night clubs, I will tell you about two bars I liked the most.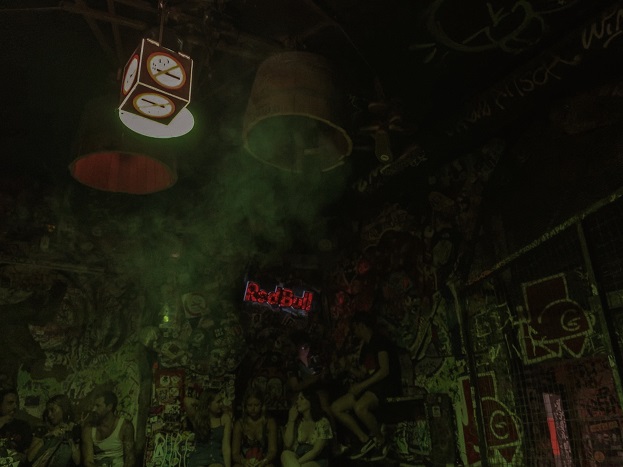 Nevermind bar. Loud and crowded, this bar has an energetic atmosphere. The name is the same as one of the most famous Nirvana albums. Funny to say this, but it really Smells Like Teen Spirit inside! It is a skateboard bar, and one of the rooms is a skate-rat! Graffiti all over the walls, loud music, and low prices. Worth visiting at least once!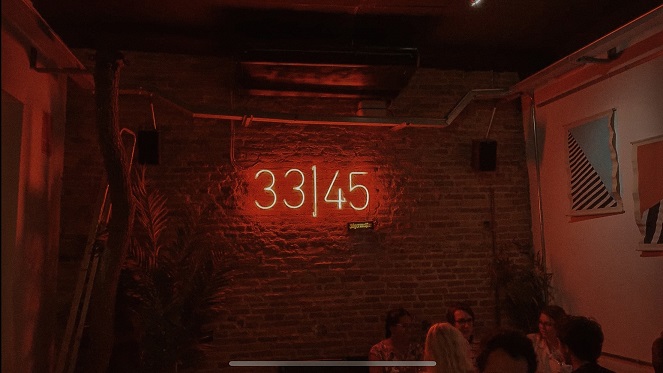 33/45 bar is the contrast to the previous: muted music, relaxed atmosphere, and unusual visitors. Feels like you moved to Berlin! Prices are more expensive, but you could find some interesting cocktails and meet some new friends here!
– Romanna
Previous post: Feel like a Tourist in Barcelona
Next post: Dream Island Santorini
Romanna's trip to eight cities (five islands) in Europe cost a total of $815 (flights only).  To build your own cheap multicity itinerary, visit SkySurf.Travel.
View more photos of Romanna's European SkySurf.Travel adventure on Instagram
To read more of Romanna's SkySurf.Travel adventure blogs, click here.