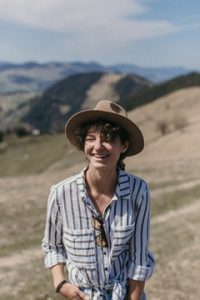 We at SkySurf.Travel are excited for Romanna and her upcoming trip to eight cities around Europe! Romanna was the selected candidate for SkySurf.Travel's first travel job for the purpose to show it doesn't cost much to travel around the world; in her case, only $815 for nine flights around Europe. You too can build an amazing trip like this from your home airport to any destination around the world using the SkySurf.Travel tool. Romanna will be staying a week in each city and documenting about her trip via this blog and social media. Be sure to also follow SkySurf.Travel's Instagram account for more photos and videos of Romanna's upcoming European trip with SkySurf.Travel!
In case you don't know, the SkySurf.Travel travel job was looking for someone to travel to eight cities around the world with a budget of $2,000, spending a week in each city, and documenting about their travel trip through blogging and social media.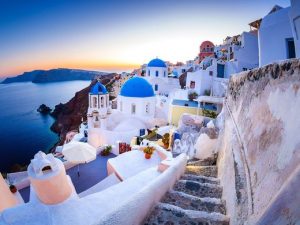 Using the SkySurf.Travel tool, Romanna was able to book all her upcoming European flights for the price of $749 (base cost). Since she will be traveling with a larger carry-on (55x40x23), she also paid for a baggage upgrade; only an extra $66 for three out of the nine total flights. The other six flights include a free carry-on with the airfare cost. That's a grand total of $815 to eight different cities (nine total flights) around Europe from Kiev, Ukraine and back. Of those eight cities, five are beautiful islands. Below are the details of Romanna's upcoming multi-city European adventure:
Starting Point: Kiev, Ukraine
1. Malta (May 21, 2019) $109 (+$22 for carry-on) $131 total
2. Catania, Sicily, Italy (May 28, 2019) $41 total
3. Lisbon, Portugal (June 5, 2019) $82 (+$12 for carry-on) $94 total [indirect]
4. Ponta Delgade, Portugal (June 12, 2019) $83 total
5. Funchal, Madeira Island, Portugal (June 17, 2019) $81 total
6. Barcelona, Spain (June 25, 2019) $77 (+$32 for carry-on) $109 total [indirect]
7. Santorini, Greece (July 4, 2019) $113 total
8. Athens, Greece (July 12, 2019) $43 total
8. Return to Kiev, Ukraine (July 19, 2019) $120 total
That's a grand total of $815 for nine flights (seven which are direct), including baggage fees and taxes. Below are screenshots of the BookIt List (multi-city itinerary shopping cart) that was built by Romanna at SkySurf.Travel, as well as a map to all her travel destinations. She will mostly be staying with locals by Couchsurfing and possibly staying at a few hostels/hotels/B&B's. Here is a blog entry on how to travel the world for really cheap in two months for under $2,000. May 21st is when the fun starts! Check back then to start reading stories with photos and videos from Romanna about her SkySurf.Travel adventure, and check back shortly as we will post a blog with more details about Romanna's upcoming European travel destinations!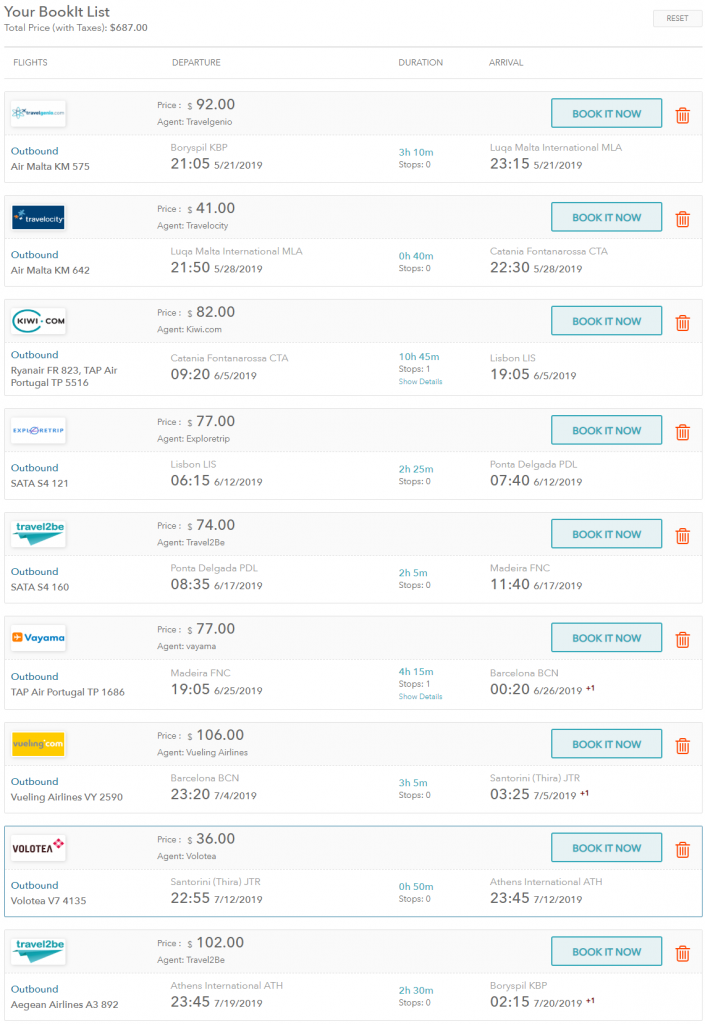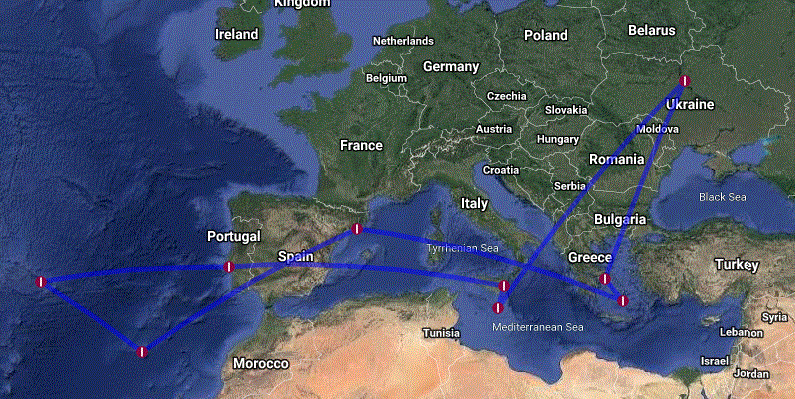 Previous Post: Congratulations to Romanna from Ukraine for Being Selected for the First SkySurf.Travel Travel Job!
Next post: Romanna's Upcoming Eight Destinations in Europe for only $815
Safe Travels!
SkySurf.Travel team
https://skysurf.travel/