This is a series of blog entries from SkySurf.Travel's first travel hiree, Romanna.
Many stories about Portugal I have heard from my friends, saw lots of photos on the internet and read dozens of articles. It was my first time in Portugal, and it exceeded all expectations! More and more tourists come here every year, and now I know why. Today, I will tell you about my third direction – Lisbon.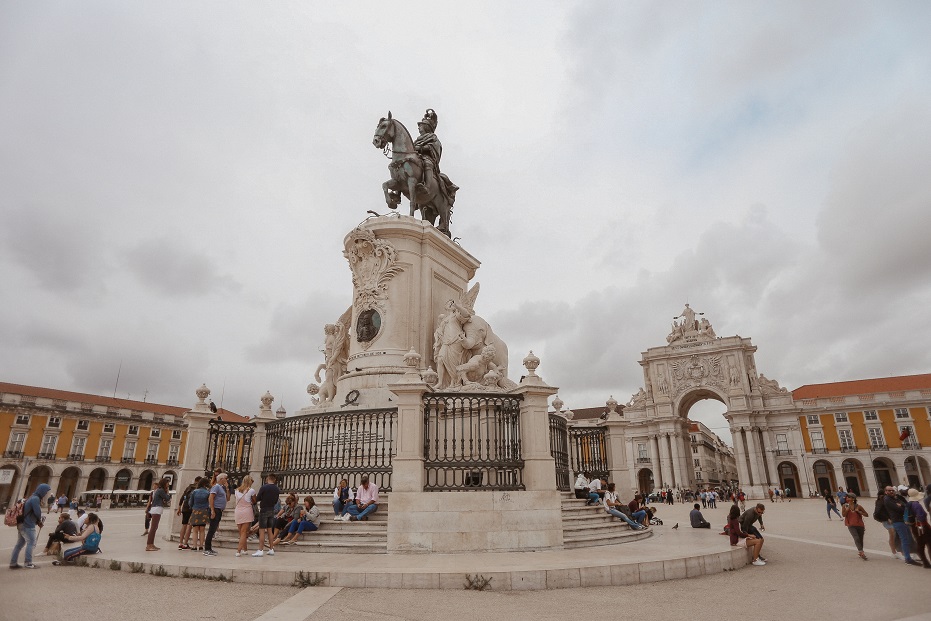 City of Contrasts
It is noisy and calm at the same time. It seems reticent, but at the same time, so friendly and cozy. The first visit decides everything – either you love it or you will hate it. You need to feel it – to observe, listen, and taste it. I hope I can convince you to come here!
The first thing that made me happy from the first minutes in Lisbon was the location of the airport. Surprisingly, there are only a few metro stations, and you are very close to the city center! Lisbon has a very convenient transportation system: the metro is the most popular way to travel. There are four lines in total with short distances between stations. There are maps and pointers everywhere, just impossible to get lost! The cost of a single trip is 1.45 euros.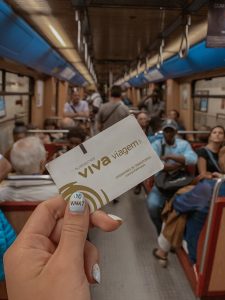 * Budget tip – the first time you buy a card, you should keep it so you may replenish it for upcoming trips. Zapping system is the way to save time and money – the cost will equal to 1.30 euros.
The ground transportation is buses, trams, and funiculars. The cost is the same as in the subway. Please note that when you pay the fare directly at the driver, you overpay 1.05 euros! It is much more convenient to replenish the card in the machine with the same Zapping system.
The primary association with Lisbon are old trams. There are five routes, which among them are the world-famous 28 and 12 routes. The trams are always full of people, and I did not understand why everyone is so eager to ride them. At least from the outside, they look much prettier, and it is easier to breathe.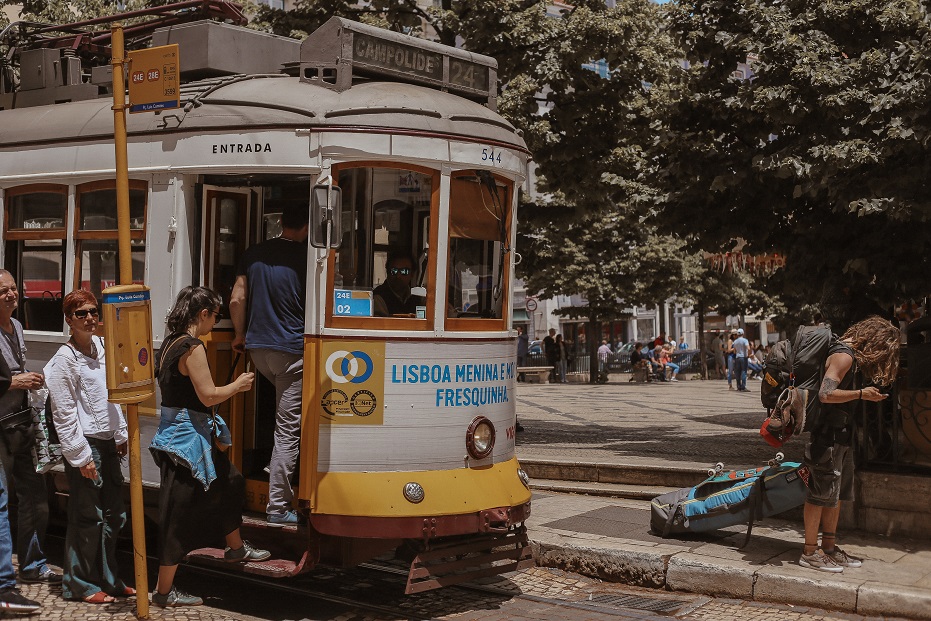 Lisbon is a city that will keep your muscles in shape! On top of seven hills, the city has you always walking down sharply; then climbing back up. I was surprised by the old part of the city with its sloping streets, narrow passages, many stairs, lifts, and elevators. Their main task is to carry people up and down. But some elevators have a tourist function. To ride the most famous elevator of Santa Justa you have to wait in a queue of 20 minutes.
Another essential feature of the streets is the mosaic underfoot – calcada. Local girls manage to walk on it in heels gracefully, but for visitors, I advise to wear comfortable shoes.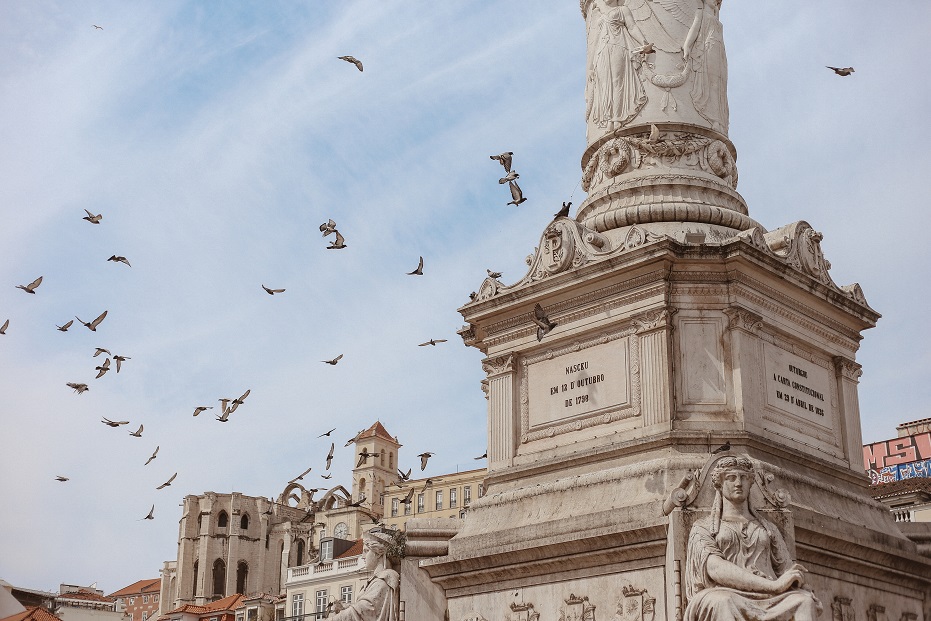 Lisbon has always been a small but significant city. All because of the port, which was opened in the 8th century and now it is the third cruise port in Europe. Throughout its history, the city has experienced difficult times. So in 1755, there has occurred an earthquake, which claimed many lives and destroyed the city. The philosopher Voltaire said that there is no God, and many great minds of that time supported him. The fact that the earthquake began on Saturday, right during Mass. It lasted for 7 minutes; most people died right in the churches as a result. Just imagine, after that, a tsunami covered the city, and soon a fire, even more, destroyed the city from a candle in one of the churches.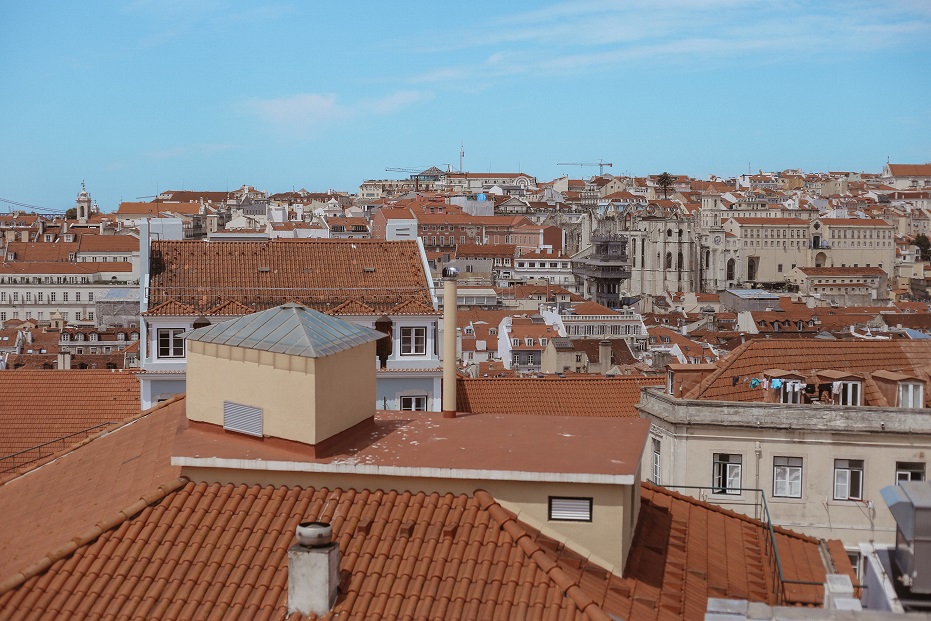 These incidents were decisive in Lisbon architecture that we see now. Walking around the city, you can see a vast difference between districts and in areas exceptionally well seen. The communities, built according to new rules with money from the government and those that were of no interest to the authorities, were built by locals. So the center of the city is Baixa area, which has always been a "place of business" – wide, parallel streets and spacious squares. At the same moment, poor local people rebuilt the narrow and tangled streets on their own as they were before.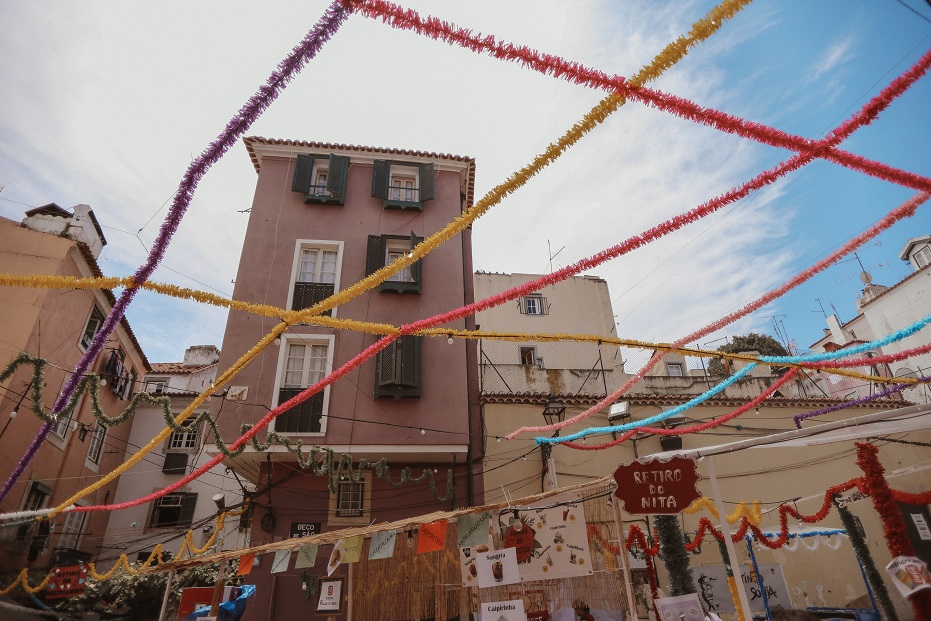 Right in the city center, you can easily find affordable accommodation. Even though I was planning to find a place to stay on Couchsurfing, the circumstances made their adjustments. The host urgently changed plans, and on the third day of staying in the city, I had to look for another option. Maybe the reason was in Lisbon's particular popularity among travelers, or it was the holiday time, or even all together – I could not find a host. The cost of one night in the hostel starts at 10 euros. For 15-20 euros you can find excellent options if you are not embarrassed to live in a standard room with other people. That's what I did!
It was a great decision – in the hostel I met a lot of travelers and found out that there are free walk tours! Walks are carried out every day at a specific time. There are several route options, and they vary depending on the day of the week.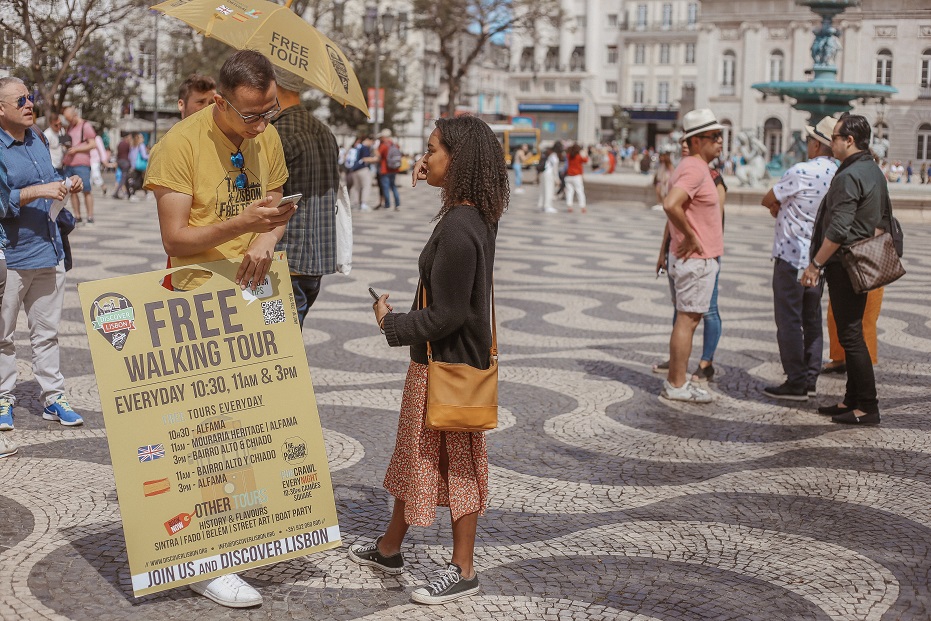 I was lucky to get to the group to the guide Nuno. Thanks to him, I discovered Lisbon in a completely different way, learned a lot of exciting facts, and understood the mood of the city.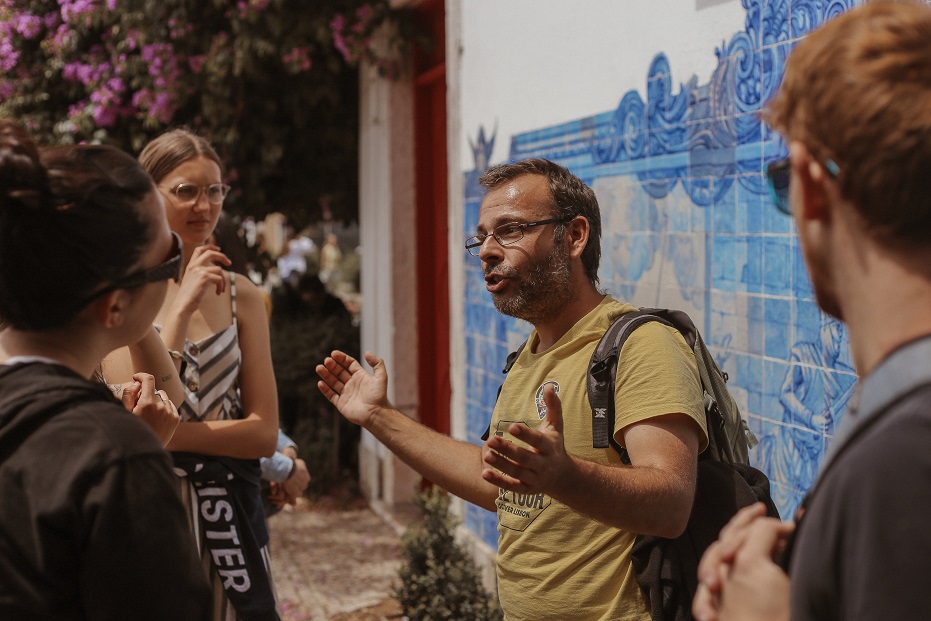 Although I am not particularly delighted with the cities and a large number of tourists, Lisbon left great impressions. New and unusual for me, it inspired for long walks, gastronomic experiments and new musical discoveries. Can't wait to tell you more in the next article, do not forget to follow the updates!
~ Romanna
Previous post: Inspired by the Nature of Sicily
Next post: Lisbon Travel Tips – Part 2 of Romanna's Trip to Lisbon, Portugal
Romanna's trip to eight cities (five islands) in Europe cost a total of $815 (flights only).  To build your own cheap multicity itinerary, visit SkySurf.Travel.
View more photos of Romanna's European SkySurf.Travel adventure on Instagram
To read more of Romanna's SkySurf.Travel adventure blogs, click here.